There are millions of people that play League of Legends on a daily basis and it's no surprise that some of them are budding artists. In fact, some of the fan art could give the artists at Riot a run for their money. So let's have a look at some awesome LoL fan art by keen League of Legends fans. Be sure to click the pictures for higher resolution images if you want to download them for your wallpaper.
Our Top LoL Fan Art Picks
Riven the Exile (By KNKL)
This awesome LoL fan art by artist KNKL shows Riven the Exile the moment after she had just escaped the Ionian invasion. After seeing all of her friends and comrades die in battle she realises just how lucky she was to escape. This fan art captures the moment Riven thinks about what has just happened and what it means for her future. The fan art was made using a variety of techniques such as digital airbrushing and painting. To check more of the work by KNKL be sure to visit his deviantart page above.
This incredible fan art of Morgana probably has the artists at Riot worrying about their jobs. The high quality and incredible detail of the art is enough to get them a job as a concept artist at Riot. The picture captures the moment Morgana is just about to fire her Dark Binding at an enemy (we hope she's not aiming for us). The picture was completely digitally drawn using a variety of techniques and programs which makes the colours have a huge impact on the picture. Be sure to click the picture above to view it full size as a scaled down version doesn't do it justice.
Gamer Teemo (By Mamoka9)
Here's a great hand drawn picture of one of the most loved LoL champions, Teemo! In this drawing he's enjoying a bit of video games for a change instead of planting his deadly mushrooms. The drawing was completely hand drawn and then coloured in using a variety of traditional methods. The picture was then scanned in and uploaded, with no digital editing or enhancements. This drawing really captures how well traditional hand drawn art can be so effective.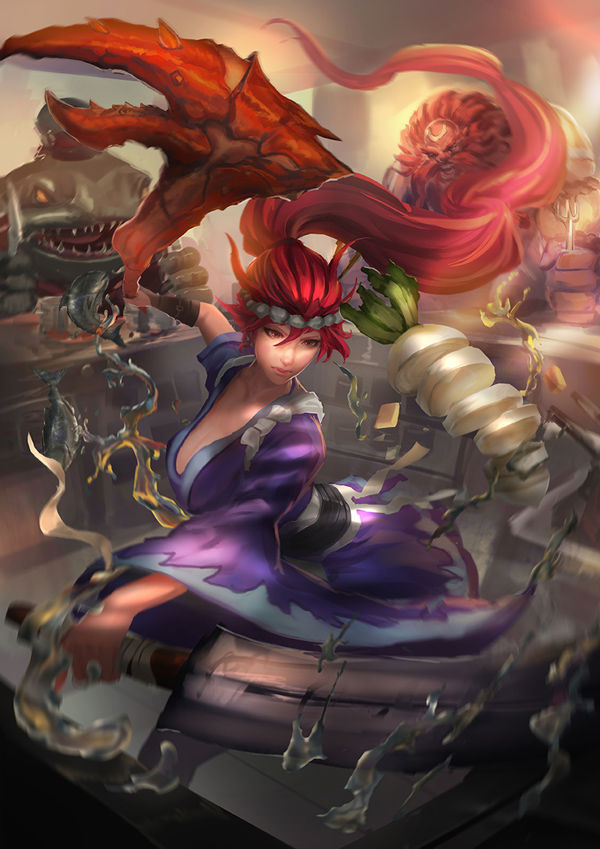 Sashimi Akali (By CGlas)
This highly detailed digital picture of Akali captures the moment she is preparing a Japanese sashimi meal for her hungry customers. If you look closely you can see a cut up onion hovering in the air which Akali has just sliced. The picture is a reference to the Sashimi skin available for Akali and it's so good we think it could easily be the new cover art for it! The picture also has Gragas and Tahm Kench in the background eagerly awaiting their food to be made!
This colourful picture shows Ahri battling against Teemo on her Gameboy in a Pokemon duel. The picture looks like it could be some great concept art for an Ahri project skin. If it was then we'd definitely buy it! This cool picture was made entirely on the computer and is fully digital. We love how it combines both League of Legends and Pokemon together to make an awesome piece of art!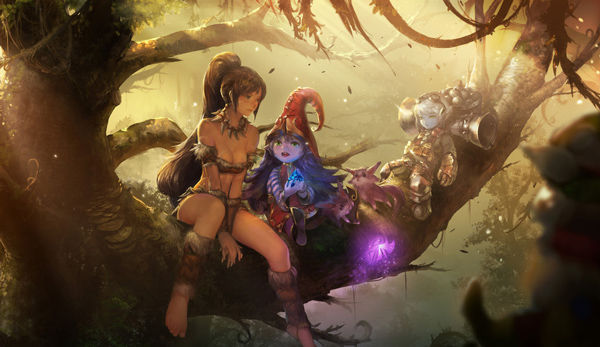 Nidalee, Lulu and Tristana (By InstantIP)
This epic LoL fan art picture has 3 LoL champions Nidalee, Lulu and Tristana all hanging out on a tree in the wild jungle. Lulu and Nidalee look deep in conversation while Tristana is almost falling asleep in the corner. This epic picture has had an incredible amount of time put into it as you can see from the detail in the picture. This fan art would make a brilliant desktop wallpaper even for the most dedicated League of Legends fan. To find more epic LoL fan art by InstantIp be sure to check out his deviantart profile where he has a whole range of other pictures.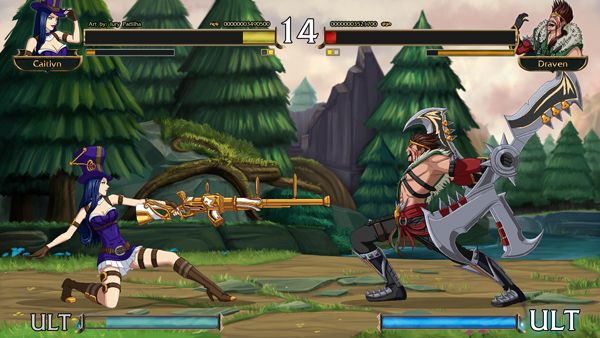 Caitlyn vs Draven (By iurypadilha)
This unique LoL fan art is a great twist on the classic street fighter game and League of Legends. The picture has both Caitlyn and Draven battling it out in a fight to the death. It looks like Caitlyn has the advantage and is just about to deal the finishing blow to poor Draven. But at the same time, Draven has just got his ultimate back and it looks like he's just about to unleash his fury! This is just one of the League of Legends fights the artist has drawn, to view the other matches be sure to check out his profile!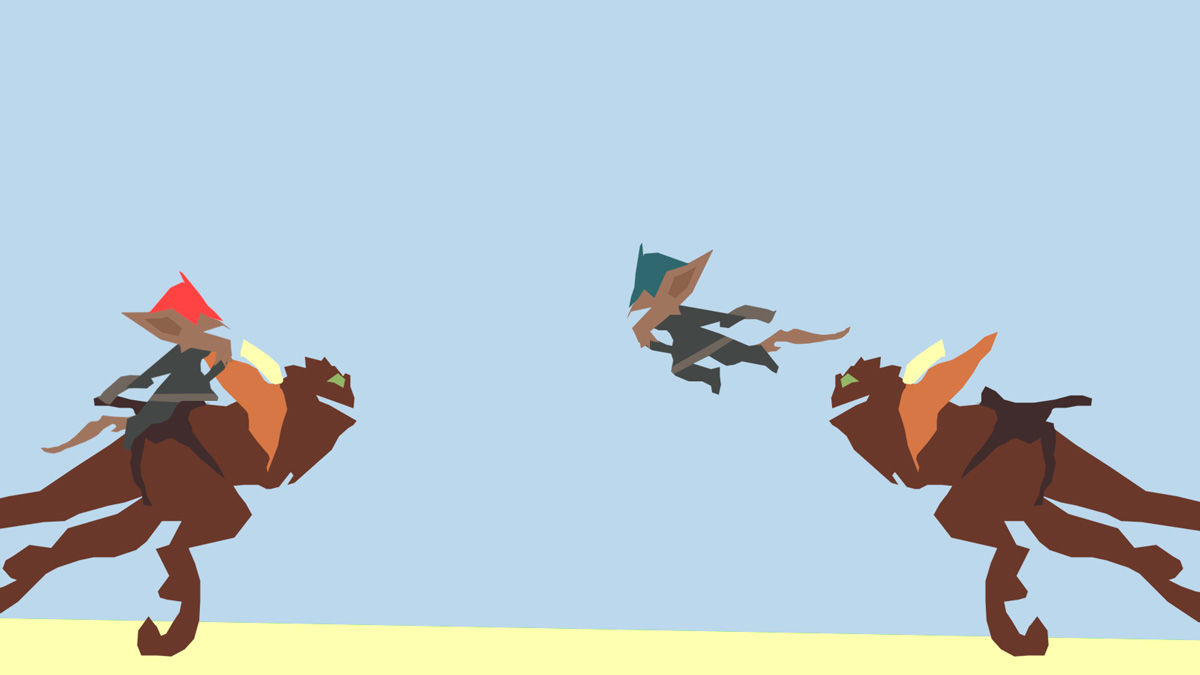 Kled vs Kled (By Unkown)
This epic battle between 2 Kleds is delivered in a fantastic style made purely out of vector cut outs. The illustration shows 2 brave Kleds locked in a fierce battle. We're not exactly sure who created this piece but we happened to stumble across it while browsing and really love the effort that has gone into it!
If these LoL fan art pictures have made inspired you to make your own then great! But if you can't draw then don't worry, leave it to the professionals and get a LoL skin instead. To view our range of rare LoL skins be sure to visit our LoL skin store below.