| Features | Marketplace website (Eldorado, Playerauctions etc.) | Individual sellers | UnrankedSmurfs |
| --- | --- | --- | --- |
| Lifetime Warranty | | | |
| Recovery Details | | | |
| Source of the accounts | Botted | Botted | Hand leveled |
| Instant Delivery | 12-48hrs | Varies | Always Instant |
| Who sells the account? | 3rd party prone to scam | Random on the internet | #1 Rated Account store |
Why Buy from Us?
Here are 9 reasons why you should buy a League of Legends account with UnrankedSmurfs. Click on any of the items below to learn more.
Thank you for visiting UnrankedSmurfs.com, the best place to buy a League of Legends account.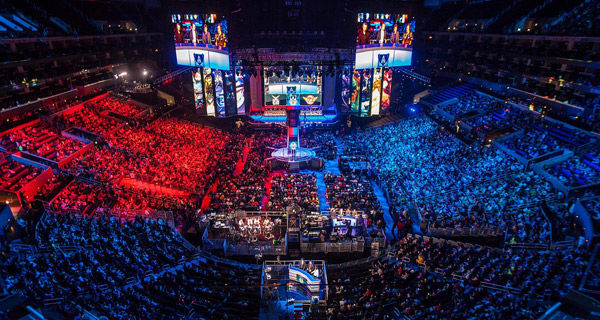 It sounds like a bold claim right? Well, we take selling League of Legends smurf accounts very seriously.
So what makes us the best place to buy a League of Legends account? Our core belief is great customer service and high value products. All of our League of Legends accounts are carefully levelled using a unique method that our experts have developed. This ensures that our accounts are the safest on the market. Not only does this stop your account from getting banned, but we've revolutionised the smurf market to make it better and safer for the customers.
We started our Lifetime Guarantee in 2014 and were the first League of Legends account seller to do so. This protects your account from being banned if we make any faults - and it works. We're proud to admit that we don't have very many bans, but unfortunately stopping every account from being banned is impossible and any smurf seller that claims to have 0 banned accounts are not telling the truth.
Thankfully our Lifetime Guarantee has protected our customers and providing them with a new account completely free of charge.
Now every smurf seller offers this Guarantee and we're proud we made the market a safer place to buy. Unfortunately, not all of these sellers are completely honest and will avoid honouring their promise. We have always honoured our lifetime promise and to prove this just take a look at our 5 star reviews.
We firmly believe in transparency and honesty here at Unranked Smurfs, so below you will find the reasons of why we truly are the best and safest place to buy a League of Legends account. If your question isn't answered below then check out our FAQs.
Customer Safety When Buying an Account
"Purchase was easy, fast and the replytime when asking was almost instant. Cheers lads"
Customer safety is at the heart of everything we do. We do everything in our power to ensure that your details and payment information are as secure as possible – meaning there is no risk at all in buying a League of Legends account from us. Some account sellers have a very lax attitude to customer safety and security, so make sure you always check that wherever you buy a League of Legends account from does the following to ensure your safety and security.
Secured Website
Our website is secured by HTTPS, meaning that all information that you provide to us is fully secured and encrypted to the highest possible standards. This prevents third parties from intercepting your information and using it for fraudulent purposes. It's good practice to ensure that any website you buy anything from is secured by HTTPS, and it's no different for buying a League of Legends account.
Our website is custom built in cooperation with the best software engineers, so you can rest assured your data is 100% safe with us.
Only High Quality accounts
We take great pride in the quality of our accounts. For the past 10 years we have carefully hired and trained hundreds of leveling experts to guarantee highest quality of accounts. We sell only premium hand leveled accounts, contrary to our competition which usually sells cheap botted accounts. You might think it does not make a big difference, but botted accounts can never be considered safe. Almost all botted accounts eventually get perma banned. When it happens end up losing your entire progress and ALL RP you have purchased.
If you want to learn how we protect your purchase read about our four layers of security here.
Lifetime Guarantee
Should your account be banned through any fault of our own then we will give you a new one – free of charge!
When we introduced our Lifetime Guarantee we didn't expect it to revolutionise the market. We used to be the only seller to offer this but to stay competitive other merchants have copied our Guarantee.
Unfortunately, a lot of these sellers will not honor this promise and regularly use tricks and dishonesty to avoid giving you the account you deserve. We're proud to say that we always honor this promise and have the best record and highest reviews of any smurf seller in the market place.
What this means is that should your account be banned through any fault of our own then we will give you a new one – free of charge! Every other account seller out there will say that "all sales are final" and refuse to help you if the account gets banned, but we're different. After all, your satisfaction is our number one priority.
Secure Payment Gateway Through Stripe
We use Stripe as our payment processor. This means that we do not see your payment details at all – they are all safely and securely handled by Stripe using state of the art encryption.
Stripe are one of the most trusted payment processing companies around with excellent customer protection. If a League of Legends account seller doesn't offer Stripe as a payment method then be wary of who may have access to your payment information.
All Account Details Provided
Many League of Legends account sellers will sell you an account then refuse to provide you with the recovery information (name, date of birth, email etc). They will then use this information to recover the account themselves and re-sell it to another unsuspecting buyer, leaving you out of pocket and with no League of Legends account to show for it!
We're different.
We give you all the recovery details possible so you can always recover the account yourself should you forget your password or be hacked by someone. We believe that if you buy the account then you deserve to know all the information!
Secure Payments
We use Stripe as our main payment processor, so we have no access to your payment details. Everything is handled safely and securely by Stripe, who are one of the most trusted and respected payment processors in the world. It also allows you to pay in any currency at all, as it will automatically convert it in to USD. Stripe is an easy way to pay that ensures customer safety and doesn't require you to put your card details into our website. It uses a third party website which you don't need an account for to securely make the purchase.
Where you put your bank details online can be a concern for most people and we fully support this worry. We don't hold or even see your payment details so you can rest assured that your payments details are fully protected through a secure third party that we have no influence over. We are always looking at adding new secure payment methods and in the near future may be adding Bitcoin and Paysafecard as a way to buy League of Legends accounts from us – stay tuned for more information!
Instant Delivery
Our instant delivery system means that your new account details are securely sent to your inbox immediately after you pay for your account. Unlike other account sellers which make you wait around for an email (which may never come or end up in spam), from us you will receive your League of Legends account right away with no delay. We also have our web design team hard at work implementing a system which will allow you to recover your account details through us using an automated system - which offers no delay and means you'll never lose your account details again!
We do not ever take your money and then start "verifying" payment for hours or days like some PlayerAuctions or other marketplaces do. Read more about that here.
Buy, subscribe, stay in the loop and win rewards
UnrankedSmurfs is more than just an account selling website. We are a community that produces high quality content for League of Legneds. We cover latest changes in league, do skin reviews, publish blog posts about account security and more. What's most important is we believe in giving back to our community. That's why if you subscribe to our email newsletter after the purchase you will stay in the loop and be automatically eligible to win rewards from our giveaways. We are currently holding two giveaways every month. You can find them by clicking buttons below.
---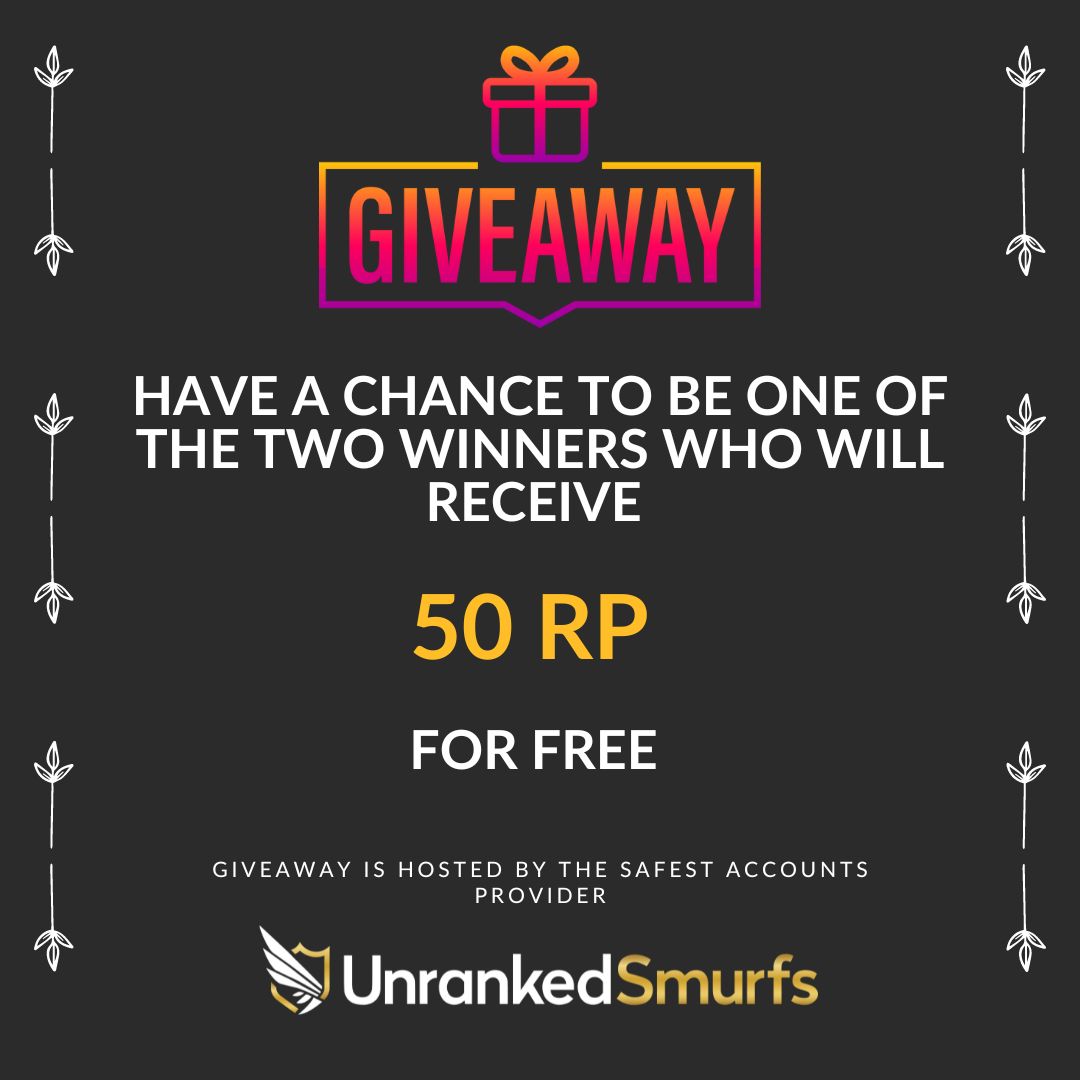 Customers Love Us
"Fantastic, as soon as I purchased the account I had no issues at all, very easy and quick. Got a lot of good champions too, was expecting a lot of cheap IP champions, ended up getting a lot of good Mid/ADC's :)"
As we've said before, customer satisfaction is at the heart of everything we do here at Unranked Smurfs. We want people who buy League of Legends accounts from us to be fully satisfied with their purchase. To ensure this, we've teamed up with Reviews.io to provide honest, unbiased user reviews of our service.
We ask every customer who buys from us to fill out a short survey describing their purchase experience. All these reviews, be they positive or negative, appear on our reviews page – we do not have the ability to edit any of them. This way you can see for yourself what our customers really think of us. We're very proud of our past record, so if you do have any queries or questions then please get in touch with our support team at [email protected].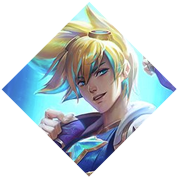 Richard Heimer
Content Writer
Richard is our resident League of Legends player. He knows everything.