Unless you've been hiding under a rock for the past few months, then you've probably heard about the new League of Legends board game.
If you're not a fan of board games then don't worry, this board game will change your mind.
Not only is it based on the League of Legends you love, but it's excellent quality, easy to play, and most importantly, fun!
Since its release, the League of Legends board game has already sold out everywhere due to its popularity. Luckily Riot are working hard at getting another batch ready to be shipped out to eager customers.
If you haven't ordered yourself a set already, then you will do after reading this. Here's why you need to grab yourself a copy!
The League Of Legends Board Game: Mechs vs. Minions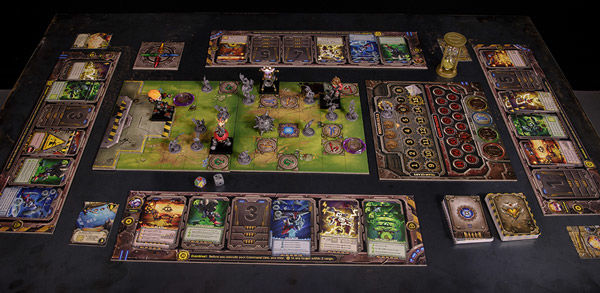 Named "Mechs vs. Minions", the League of Legends board game has already received hundreds of exceptional reviews from players. If you enjoy playing League of Legends online then you'll love playing League of Legends offline!
Featuring literally HUNDREDS of minions, several champions, decks and even a boss model, no expense has been spared on creating this awesome board game. The main feature of the game is the ability to play as any 1 of the 4 high-quality champion models. The models included are Corki, Tristana, Heimerdinger and Ziggs.
The story behind the board game is that Rumble has invited 4 champions to his school to learn how to pilot their mechs. Before they can start their lessons on how to operate their mechs, something goes horribly wrong. Without giving too much away, this requires the team to adventure on a number of missions each with different challenges and objectives.
Suitable for 2 - 4 players, the game is a fun cooperative play that consists of helping each other to complete the mission's objectives. Each mission is different than the other and comes with unique bonus cards for each task.
In total there are 10 unique missions which take 60 to 90 minutes each to complete. The game comes with its own rule book and help file to easily explain how the game works. With the hundreds of minions the game comes with, can you guess what you'll be killing?
The first level is an easy introduction that will allow you to practise playing your champion and understand the rules. Once the easy stuff is out of the way, the levels start to slowly get harder and harder. You might even bump into a special someone halfway through the campaign…
What's Included?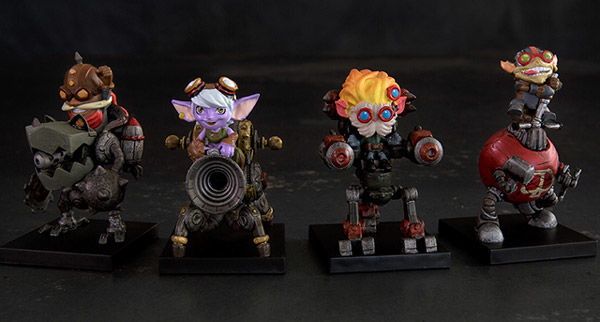 There are plenty of items and models included with Mechs vs. Minions. To give you an idea of how detailed and big this game is, here's a rundown of everything you'll receive.
5 Mechs
100 Minions
1 Bomb Piece
4 Crystal Shards
1 Gear Tracker
2 Gear Rings
4 Rune Coins
96 Command Cards
55 Damage Cards
40 Schematic Cards
5 Map Tiles
1 School
1 Color Compass
5 Command Lines
2 Numbered Dice
2 Rune Dice
1 Zhonya's Minute Glass
1 Rulebook
1 Tutorial
10 Mission Envelopes
1 Final reward Envelope
4 Game Trays
As you can see, there is a lot of stuff! Don't worry if you don't understand what half of the stuff is, all will be revealed once you start playing. With over 100 miniature minions and 4 high-quality champions, it's worth the price just for them.
Where Can You Get The Board Game?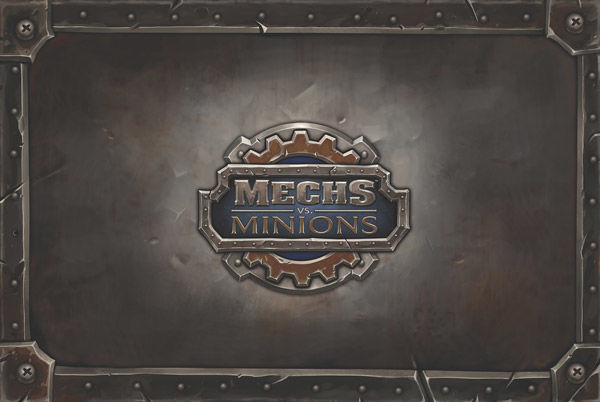 Since its release Mechs vs. Minions has been pretty much sold out everywhere. Currently, the board game is selling for over $150 dollars on Amazon.com! But don't worry, it doesn't usually cost that much.
Available from the official US Riot store, the board game is priced at a respectable $75. Considering the amount of items you receive and the amount of detail on the board game it's actually not as expensive as it seems. The first board game sold out within a couple of days and should be enough to tell you how popular this game is. To experience it for yourself you or your friends really need to grab a copy.
If it seems like a lot of money then you should probably split it between your friends. After all, you need at least 2 players to play it but ideally 4. Split between 4 people, it's $18 each, hardly expensive.
Mechs vs. Minions Board Game Review
If you don't believe us on how awesome this board game is, then that's fine. But don't just take our word for it! Check out the countless reviews on YouTube and other parts of the web that praise the game for its exceptional detail and gameplay.
If you've played other board games before such as Monopoly, Dungeons and Dragons or even Cluedo, then you should definitely enjoy this. Check out one YouTubers review on the board game below.
Now you know enough about the awesome League of Legends board game (without giving too much away) it's time to play it yourself. Rally your team and grab a copy online, you won't be disappointed with the great storyline and high-quality models.
We may receive compensation for any products you purchase after visiting links on this page. Every product linked or reviewed has been tested thoroughly by ourselves. Our potential compensation has no impact on which products we choose to promote or award high marks to – we only award high marks to the very best products.