Unless you've been hiding under a rock on Summoner's Rift for the past year, you've probably heard of Overwatch. Out of nowhere, Overwatch has become a dominant force in the gaming scene, gathering lots of fans along the way. This fast-paced, cartoon style, first-person shooter has lots of gamers ditching LoL to jump in on the action. But is it as good as players say it is, or are they being a little bit biased?
To settle the debate once and for all, we're taking a look at the two games to see which is better. From the history of the games to their replayability, developer quality and frequency of updates, we've got everything you need to pick the right game for you.

Now we know comparing a MOBA to an FPS is like comparing Apples to Oranges but hear us out, they do have a lot in common. They both have developers working behind the scenes to maintain the game, they both have a fan community and provide a gaming experience. Not to mention they are both big participants on the eSports scene with millions of users tuning in to watch them.
We're here to explore which game gives the player a better experience and ultimately which game you'll have more fun playing. To kick things off, let's take a look at the developers behind the games, Blizzard and Riot.
LoL vs Overwatch: Developers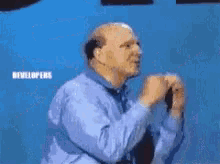 Behind every successful game is a massive team of developers, graphics designers, artists, musicians and many more people. Although LoL and Overwatch are made by 2 completely different companies, they do have a lot in common.
League of Legends has been developed by the company Riot Games for the past 12 years. Founded in 2006, Riot Games only have the one title under their belt, but you could say it easily makes up for several other titles. Riot currently employees over 1,000 staff worldwide in their 17 different worldwide offices. Since League of Legends is the only game Riot develop, that's a lot of staff working on one project! In terms of revenue brought in by LoL, Riot reported revenue of over $1.6 billion in 2015. If you thought having 1 game made you a small games company, then think again.
Overwatch, on the other hand, is made by legends of the gaming industry. Blizzard Entertainment was founded in 1991 and released its first title in 1993 to not much success. Fast forwarded a few years and Blizzard started to release its highly popular titles such as Warcraft, Diablo and StarCraft. From looking at their history of having multiple successful titles, it's clear Blizzard know how to make a great game. Blizzard currently has around 4,700 employees working for them from their 9 offices worldwide. To compare their revenue, Blizzard brought in a solid $2.4 billion from their titles in 2016. With Overwatch only becoming popular in 2017, there's a good chance those numbers could increase significantly over the next few years.
From looking at both developers, it's hard to decide which is the winner. Both provide regular updates for the games and have access to thousands of workers, but there are some slight differences.
Blizzard has over 20 years of game developing experience and know how to handle huge games such as World of Warcraft. Riot, on the other hand, have been around for nearly 10 years but have only released 1 title. However, Riot has 1,000 employees working solely on 1 game vs Blizzards 4,700 employees on 6 different titles.
Another factor to consider between the 2 companies is their revenue. With only one game, Riot Games are pulling in $1.6 billion per year vs Blizzard's $2.4 billion per year from several titles. From looking at the numbers, it's clear Riot's business model is far more profitable and they have more staff per title. Although this section is really close, we're going to give it to Riot Games just because of their employees per title ratio.
LoL vs Overwatch: Release Dates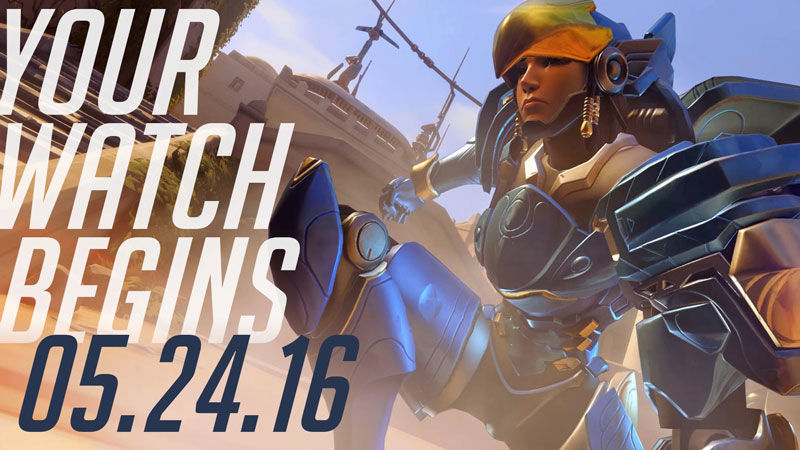 When it comes to comparing video games, the release date of a title can often have a huge impact on their popularity and quality. A brand new game will usually have a lot of bugs or problems that haven't been ironed out yet such as certain balancing aspects. New games also tend to have smaller communities and fan bases which means they don't have much influence on gaming forums on eSports tournaments. With this in mind, we can get a better understanding of which game gives players a better experience.
League of Legends was released in October of 2009, almost 10 years ago. Since then the game has gone through several reworks and developments. If you were to compare the game today to when it was originally launched, you'd notice plenty of major differences. From new graphics to new UI and game modes, LoL has come a long way in the past 9 years. In addition to this, LoL's player base has also skyrocketed. When it first launched less than 5,000 people played the game regularly. Compare that to today and over 100 million users log in every month to get their League of Legends fix.
Compared to League of Legends, Overwatch is still a relatively new game. Released in May 2016 this makes the game roughly 2 years old. However, in those 2 years, a lot has happened. From countless new heroes and skins being added, Overwatch has also quickly gathered a huge fan base. As of October 2017, it's reported that Overwatch has over 35 million active players. It might be nowhere near the amount of LoL, but then it has only been out for 2 years.
From looking at the release dates of both games, it's obvious who the winner is for this section. Overwatch has only been around for 2 years and is still in its early stages. This means it's player base is still growing, it's eSports competitions are just starting out, and the overall development of the game is still in the early stages.
Compare this to League of Legends that has been out for nearly 10 years, and everything is a lot more fine-tuned. They've retweaked almost every aspect of the game to make it perfect, and their eSports competitions attract millions. If you want to dive into a huge community with lots of events, and fun then we'd have to suggest League of Legends.
LoL vs Overwatch: eSports
It's no secret that over the past few years, eSports have exploded in popularity. No longer are eSport events held in someone's basement in front of 5 spectators. Nowadays they fill entire stadiums and attract millions of viewers online. eSports have become so popular to the success and development of a game that without an eSports scene a game is almost setting itself up for disaster.
League of Legends has been the king of eSports for the past several years. Not only do they hold the record for the most watched eSports event, but also the most hours, and biggest live audience. With a colossal LoL fan base, players from all over the world regularly travel to the yearly Worlds eSport event. In 2017 the event was held in China for the first time and drew in over 60 million viewers for the final alone. Throughout the tournament, viewers watched over 4.2 billion hours of nail-biting eSports action breaking all previous eSports records. It's no secret that the success and popularity of LoL is down to its excellent eSport events. With other various tournaments taking place throughout the year, if you're a fan of LoL then you won't have to look far to find an event. With many players dreaming of one day playing on the stage in front of thousands, this fuels the popularity of the game.
Unlike LoL, Overwatch doesn't have as well of a developed eSports scene. It's hardly a surprise when the game has been around for less than 2 years. Currently, there are 4 major tournaments throughout the year including the Overwatch League and Overwatch World Cup. The latest eSports tournament, the Overwatch League, saw over 10 million viewers tune in for the event. Considering the tournament is still reasonably new, that's a massive milestone reached in a short amount of time. To make things even more interesting, Twitch.tv the only streaming platform recently paid an incredible $90 million for exclusive rights to show the next 2 seasons of Overwatch League. To put that into perspective for you, that's the biggest eSports content licensing deal per year ever reached. Riot Games did reach one with BAMTech for $300 million but that averaged out at "only" $42.8 million a year. It might still be early games for Overwatch and their eSports vision, but it already seems to be paying off.
So who wins the eSports section? For now, we think it has to be LoL. They currently have the biggest eSports event out there and attract millions of people both online and physically to their events. However, from looking at the current popularity of Overwatch's eSports events, that could all change in the upcoming years.
LoL vs Overwatch: The Conclusion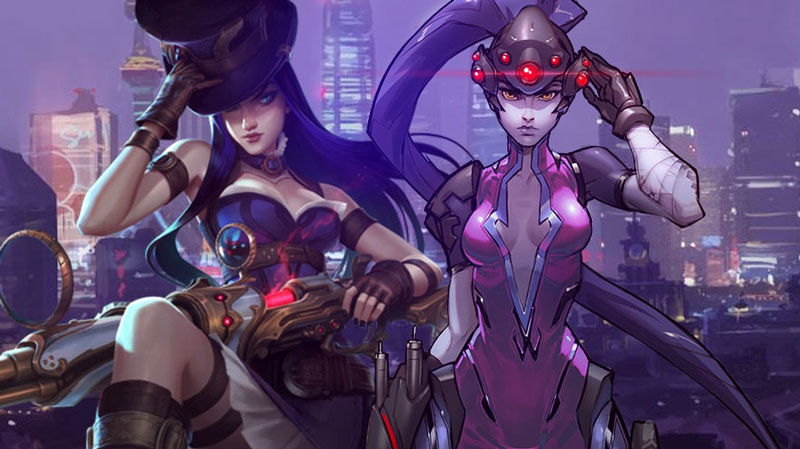 So there we have it, an in-depth look at both games and what makes them tick. Like we said before since we're comparing a MOBA to an FPS there's no point really going into the specifics of the games. Instead, we've kept it to general characteristics that every successful game has. So what's the conclusion?
In our view League of Legends is still the best game out of the two. Not only has it been around longer and has a bigger community, but it's also backed by a developer who puts a lot of money and effort into updates and managing eSport events. It's not to say that Blizzard don't do the same with Overwatch, it's just we think Riot does a much better job. After all, the rise of eSports in the recent years has pretty much been all down to Riot and what they've done League of Legends.
Moving forward, Blizzard will be expanding their game and trying to implement their new eSports model, but for now, we can only speculate. It could end up being the new eSports king, or it could fail miserably, only time will tell. One thing's for sure though, if you don't want to wait ages for a game, then League of Legends is the game to play. With over 100 million active monthly players the chances are you won't have to wait more than a minute to find a game. Compare that to Overwatch's 35 million players and the queues are likely to be much longer.
Do you agree with our analysis? Did we miss something out? Let us know in the comments below!