Who is LS?
The man, the meme, the legend, and the guy whose room looks like Mordekaiser's Ult, LS, is the literal embodiment of what you'd expect when you talk about a knowledgeable but toxic League of Legends player. Originally known as Nick De Cesare, LS was born in Rhode Island in the United States. Although he is now infamous for his League of Legends presence, LS is a master of a multitude of games including, but not limited to, Magic: The Gathering, Yu-Gi-Oh, Super Smash Bros. Melee, and StarCraft. On hitting 18, LS moved to South Korea and bolstered his competitive repertoire by playing with several professional organizations in the country while living with Samsung for a couple of years. Had it not been for his good friend Gu "imp" Seung-bin, a retired bot laner for JD Gaming, LS would never have moved to the League of Legends scene.
However, that is not what makes him stand apart from everyone. While other casters and players are infamous for their skills and their casting proficiencies, LS is famous for his in-depth analysis and a completely unrestricted and blunt way of putting his thoughts through to other people. It would not do him proper justice to say that he doesn't take things seriously, especially when it comes to coaching and building rosters for teams. His laser focus is what allows him to create such a successful roster and there are plenty of reasons why an organization would want LS as its coach. His massive fan base will definitely be a major boost to the team's presence and would bring the organization directly under the spotlight. LS also has the unique ability to both speak and write Korean. Language barriers are a major roadblock in esports, and not having to work around them is obviously favorable.
Also, LS is simply extremely knowledgeable about not only League of Legends, but also about players and the social aspects of teamwork. He has lived with several players in his Seoul apartment, including members of the bbq Olivers, and multiple solo queue players from different regions.
The acronym LS has many iterations and some say that the interpretation of LS depends on his mood at the given time. These include Low Standards, Literal Savant, Loves Soraka, and Liandry's Salesman to name a few. He is known for being a passionate advocate of Liandry's Torment over Morellonomicon in many scenarios, earning him the title of Liandry's Salesman in the community and as of March 2021, using the search term "Last Shadow" in the in-game shop results in two items displaying: Liandry's Anguish and Morellonomicon.
The team he assembled in C9
Cloud9 had a successful 2021 season but was knocked out of the 2021 League World Championship by the LCK's Gen.G in the quarterfinals. The organization would rebuild its roster around jungler Blaber and solo laner Fudge, letting the rest of the team as well as head coach Mithy go. Cloud9 filled the void at the head coach position by bringing LS into the role in early December. He had spent the previous two seasons as a streamer with T1. Upon his arrival, LS started to work with Cloud9's entire pool of players–both LCS and Academy rosters–to develop a cohesive and competitive lineup across all levels of the organization's League division.
In his first game as an LCS coach, LS led Cloud9 to victory with an outside-the-box Ivern pick in mid-lane. The pick was piloted by Fudge, who was playing his first regular-season game in mid. With a new head coach, three new players, and a fourth debuting in a new position, Cloud9 opened their Spring Split campaign with a convincing win over Golden Guardians. After playing a disruptive, meta-bending team composition to open the season, Cloud9 swept the first weekend of Spring Split and won three of four games. Across Cloud9's first four games, the LS and Cloud9 drafted 19 unique champions on the Rift, picking only one champion (Aphelios) more than once during LS' tenure at the helm.
Just 16 minutes before Cloud9's week three game against CLG, the organization announced on Twitter that LS had been released from his contract and subsequently relieved of his duties as head coach. Max Waldo was promoted immediately upon LS' departure. Cloud9 then lost to the previously winless CLG.
On returning to Korea, LS announced on Twitch that he "will not do coaching again in an official capacity anywhere." He referred to his experience on C9 as a "success story," but the tenured veteran of the pro League scene confirmed he will no longer look for official coaching opportunities moving forward.
The team of C9 refined by LS was as follows:
Top: Summit
Bottom: Berserker
Support: Winsome (Promoted from C9 Academy)
Support: Isles (Sent to Cloud9 Academy)
Mid: Fudge moved from Top to
Mid Bottom: Zven moved to Sub (C9 Academy)
The final team looks like this: Summit Top Blaber Jungle Fudge Mid Berserker Bot Winsome Support Svenskeren Jungle (Sub)
Coaching History
Supa Hot Gaming
LS's coaching history is pretty rich in experiences but without any titles. Since 2014, his coaching has allowed teams to make it to multiple play-offs. The most recent coaching of C9 allowed them to win each and every one of their matches till LS left. So let's take a look at his coaching history.
His coaching career begins in May 2014, when he joined Supa Hot Crew as a coach/analyst. In August, LS announced that he had not been working with the team for the past three weeks but after SHC's loss to ROCCAT in the Summer Playoffs, LS began coaching them again to help them avoid relegation. SHC beat Millenium 3-0 in the fifth-place match and retained their LCS slot.
LS stayed with Supa Hot Crew even after the team was acquired by Meet Your Makers. He later departed Meet Your Makers in early January. The team finished 7th in the EU LCS Spring Split and 5th in the EU LCS Summer Split.
Gamers2 Scandal
When coaching for Supa Hot Crew, LS had also taken up coaching for Gamers2, Ocelote's team. He began coaching for them during late July and helped the team take down H2K, but unfortunately lost to Unicorns of Love in the Summer Playoffs. In the coming weeks, LS tried to get Gamers2 and Ocelote to pay him for his coaching but Ocelote made a comment that he was never going to pay LS. LS, being the outspoken man he is, offered to give his records of Gamers2's communications and scrim information to any team playing against them, citing several reasons for his decision to do so. He was paid the very next day.
Roar
After leaving Supa Hot Crew (Meet Your Makers), he joined Roar and coached them remotely from South Korea. Unfortunately, they were unable to qualify for the NACS 2015,, and thereafter he left the team.
Gravity Gaming.- 2015
LS joined Gravity Gaming as soon as he left Roar. Since he was the head coach, he was required to attend the picks and ban phase. Note that he was still in South Korea during this time so he had to commute biweekly between Seoul, and the United States. LS left the team one week into the Summer Split. Before the 2016 Summer Split, LS and Rapid joined SpoTV as their English casting team. He and PapaSmithy then became the two English LCK casters chosen by Riot for the English broadcast for the 2016 Worlds.
Tempo Storm - 2017 and Incheon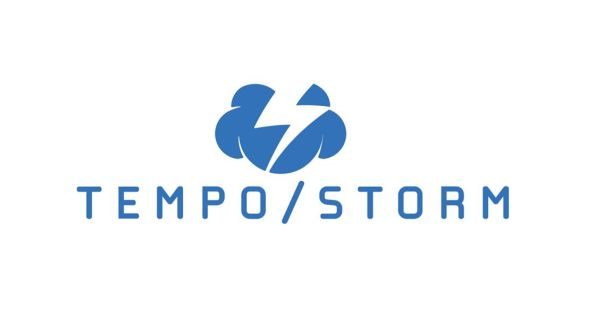 LS joined Team Tempo Storm in May 2017 wherein they made it to the NA CS Summer 2017 playoffs. Unfortunately, they lost to Gold Coin United with a 2:3 score. LS left the team in November 2017, whereafter he joined Incheon as the head coach and left the team just after a day.
Bbq Olivers - 2019
LS joined the South Korean team, bbq Olivers as a head coach in December 2018. Malice (The C9 Academy Jungler) was the Jungler for this team during this point in time. It was during this time that Malice and LS were suspended for 2 weeks. Even then, LS was able to coach the team to the Challengers Korea 2019 Spring Playoffs, where they, unfortunately, lost to APK (now known as SeolHaeOne Prince). LS left bbq Olivers in June 2019 and the team was soon disbanded.
XYZ - 2019
LS and the previous members of bbq Olivers tried to form a new team but it didn't last for long. The team was formed in November and disbanded in December of the same year. The team originally planned on participating in the Tyler1 Championship Series, but after encountering travel issues, they decided to compete in the CK 2020 Spring Promotion Qualifiers. However, the team would end up not attending the qualifiers either.
C9 - 2021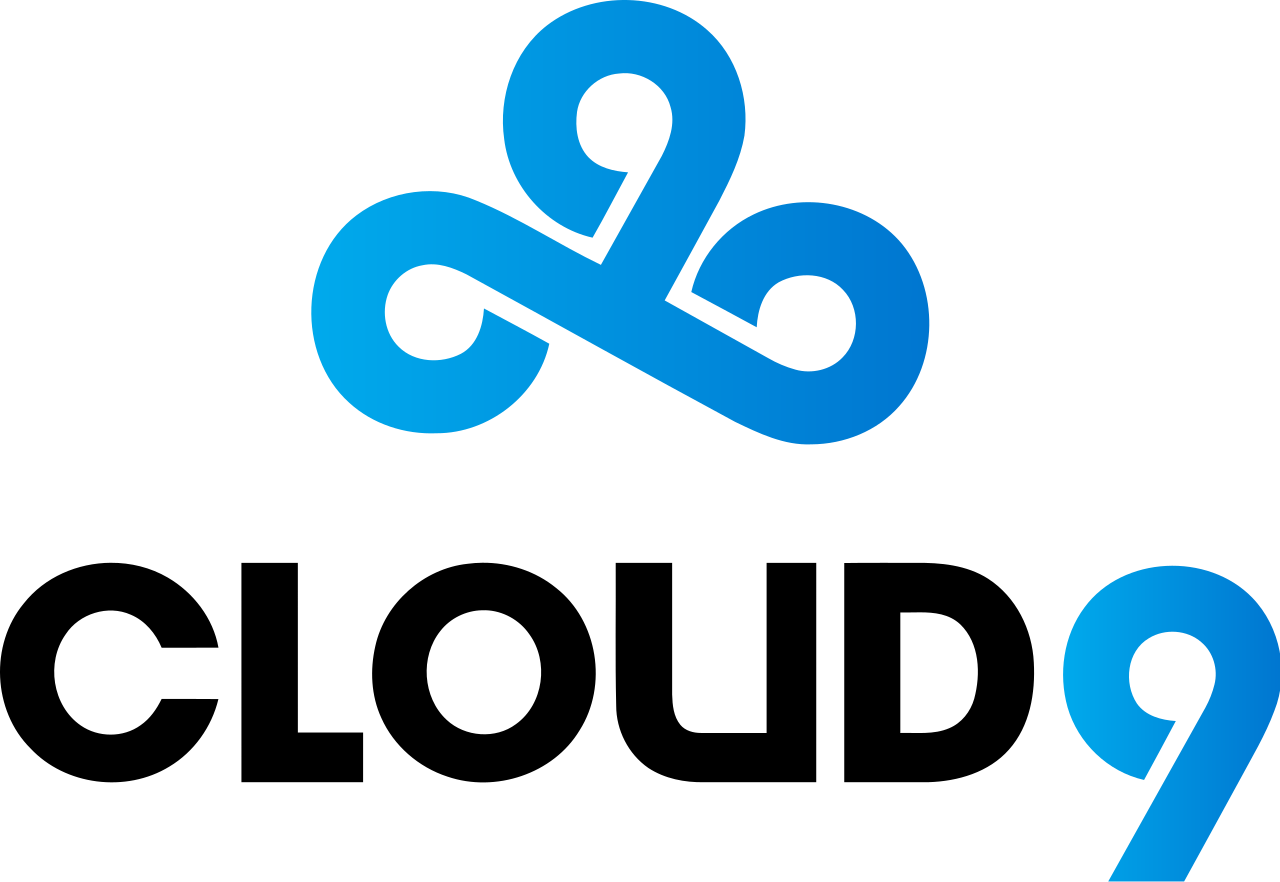 C9 announced, much to many peoples' surprise that LS would be joining C9 as their head coach. This was received quite well by the community. After just 80 days as the head coach of Cloud9's League of Legends team, LS was released from the organization suddenly. LS coached just four games on the LCS stage before he and the North American team parted ways. When LS left Cloud9, the LCS team was tied for first place after winning three of their first four games. With practically no writing on the wall or any forewarning whatsoever, LS was released from a team he helped bring to the top of the North American League scene before his untimely release.
Official Statements
By C9
Cloud 9 had released a statement on LS' release but it was vague and the fans didn't receive it well. The three-minute video saw Cloud9 CEO Jack Etienne sit down with players to address fans following the dismissal. "The reason why we got to the point we were with LS was that Cloud9, for years, has developed systems on how we like to coach and operate our team, and despite our best efforts, working with LS to try to come to terms and see eye-to-eye on how that should work, we were unable to make that actually happen," In the video, Jack beats around the bush pertaining to the reasoning for LS's removal. He explains that Cloud9 had built a system for how coaches and the organization work together. He went on to state that LS didn't work within that framework. "Despite our best efforts, working with LS, to come to terms and see eye-to-eye on how that should work, we were unable to make that actually happen." Jack states that they made a mutual effort to try and resolve these issues. The video also addresses the timing but explains that they wanted to make the move as swiftly as possible once a decision had been made. This way, they'd prevent further issues. Jack also explained that C9 ran out of time to make a more clear PR statement before the game. However, the statement didn't do much to persuade fans who have been abandoned in the dark since the surprise removal of LS. The reasoning seemed generic at best, the tone more fitting of the driest PR email. Suffice to say, fans and personalities from around the scene were not happy with the minimal response. Moreover, the corporate farewell of "We hope you find success in the future" irked a lot of people. "Moving forward, our goals and directions with the team haven't changed," Waldo said. "Our intention is still to improve at a rate where we're good enough, come Worlds, to be an international threat. Our players are still confident, motivated, and optimistic to keep playing and improving to get to that goal." Personal Take: Overall the statement paints the picture of an outsider with a radical coaching strategy unable to fit into the checks and balances of a modern, corporate esports organization. This is frankly what holds NA back in International Tournaments.
By LS
LS handled the situation very calmly. He writes "I set out to show some things were possible (gameplay/draft/etc) & in that short time I believe we were able to show a glimpse of it. Even though the journey ends, I still feel satisfied that the team & players were able to showcase what we had, and know a lot more was possible. The players and staff are all exceptional and I have no doubt they can achieve great things. I genuinely hope nothing but the best for them and hope they find success." Later on, during a stream, LS commented that his lawyers were handling the situation which shows that something sneaky beaky like has happened that caused LS to be released. Personal Take: Knowing how blunt LS is when it comes to conveying his thoughts, he has been rather silent and normal about it. Something has happened, but I suppose we have to wait till we can get an official statement from both ends about how the situation is being handled.
Speculations on what may have happened.
Once the tweet pertaining to LS' release came out in the open, Reddit exploded with speculations, and the LCS arena was practically shaken. Some people thought that it may have been a contract breach on LS' end, while others took matters to the extreme by thinking that he may have been giga-racist, sexist, or fought someone physically, as there was no other way such a high-performance coach would be kicked out of an organization like C9. It can also be that LS just focused on coaching the players to play the game properly and did not focus on building interpersonal relationships with them. Knowing how blunt he is with people, it wouldn't come as a surprise if he tried to undermine the advice and requests of the other players and staff. His inability to convey his thoughts respectably and the lack of team spirit building can be a concrete reasons as to why he was released. In his coaching history, the aforementioned reasons have contributed drastically to the fact that his coaching periods have not lasted for more than 70 days at a stretch on average. There are still speculations as we have nothing concrete from either of the parties. That being said, LS' comment that his lawyers are handling this matter may suggest that it is the organization's fault rather than LS's. LS also mentioned that he was notified just 4 hours before the CLG match, that he was being released, which is a very short time indeed. Whatever be the case, LS is unfortunately gone and the league community is wracked with doubt. We can only hope that we will get some clarity soon.
Summary
Saying that the entire situation is a hotchpotch will be an understatement as this controversy has caused many fans to drift away from C9. As one fan puts it, "Man I'm used to getting kicked in the nuts as a C9 fan but this time they had a running start." Hopefully, we will be able to get a clear response soon. Understandably, an organization has the right to remain silent on certain matters, but for a prominent personality like LS, the C9 fanbase has the right to know what happened that led to such a drastic decision. However, that is all that I can cover in this article. I hope it gives you some clarity on the entire situation. Thanks for reading and I wish you well for your future ranked games. Stay safe, and healthy.