When it comes to international eSport events the League of Legends Worlds LCS is up there at the top. Currently in its 6th year the LCS Worlds tournament returns to see the best teams from all over the world battle it out to lift the summoner's cup. To give you an idea of how big of a deal the League of Legends Worlds series is we've compiled a list of 7 awesome facts that you never knew about the LCS!
360 Million Hours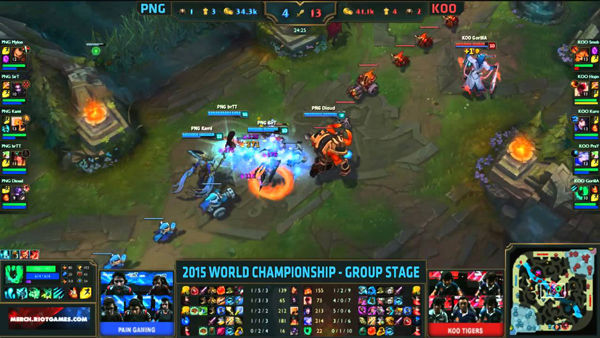 At the 2015 League of Legends LCS World Series over 360 million man hours were spent watching Worlds through online streaming. The whole tournament had 73 matches with the average game length of 35 minutes that's over 42 hours to watch all the matches. Now factor in the average 8.5 million views per match, that's a lot of hours and a lot of viewers! If one person was to spend all their time watching this many hours it would take them over 41,095 years.
$8.41 Million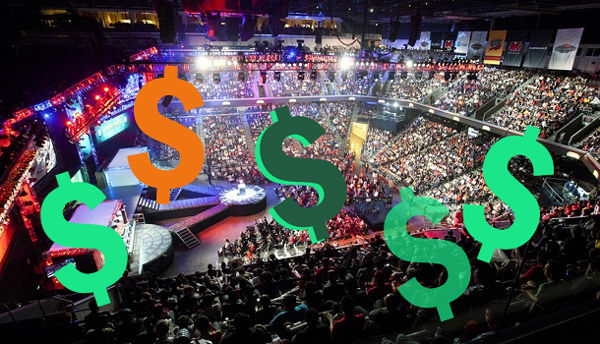 Since 2011 Riot has awarded over $8.41 million in cash to pro-gaming teams and their members. The tournament's prize pool has increased considerably since the first ever League of Legends Worlds LCS back in 2011. In 2011 the whole prize pool was only a mere $99,500, compared to today's prize pool of over $2.13 million you can see how much the competition has grown. This year the winning team will receive an incredible $1 million dollars between them which is a pretty good prize for playing video games!
100%
At the 2015 League of Legends Worlds the only champion to achieve a 100% pick / ban rate was Gangplank. This means that he was either picked or banned in all 73 matches. To break it down Gangplank was banned in 69 games and played in the remaining 4. In those 4 games played he was on the winning side every time, giving him a 100% win rate. In second place was Mordekaiser with a 98.6% pick ban rate after not being banned or picked in 1 game puts him 1 place behind Gangplank. There's only 1 captain of the pick / ban rate ship and it's definitely Gangplank!
1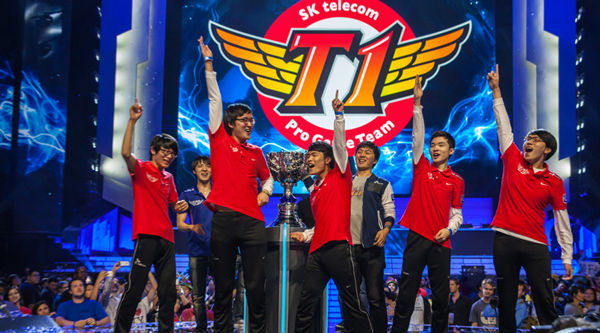 1 might be the smallest number but it's also the best. 1 is the amount of times the winning team SK Telecom T1 lost during the entire tournament. Out of 16 games they played through the tournament they only lost 1 in the finals against KOO Tigers. Ultimately SK Telecom T1 came out 1st and beat KOO Tigers 2 games to 1. After all there can only be 1 winner! Maybe that's what the 1 stands for in SK Telecom T1? In addition to this, one of their players Easyhoon only averaged an incredible 1 death per match for the entire 16 matches. Compare this to the player G4 from Bangkok Titans who died on average 5 times every game it's a big difference.
36 Million Viewers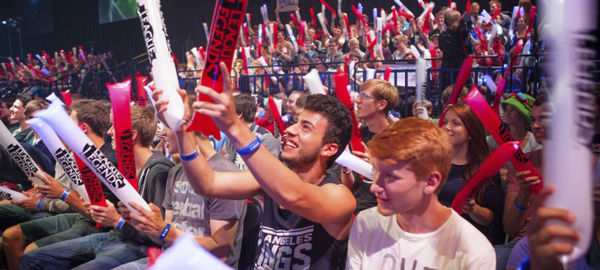 In the finals of the League of Legends Worlds 2015, over 36 million users tuned in to watch SK Telecom T1 battle KOO Tigers to lift the summoner's cup. Considering most of these views were from online streaming websites such as Twitch.tv, YouTube and the official League of Legends website it's pretty impressive. If you think that numbers pretty big then just wait for this year, viewing figures are expected to be even higher for the 2016 Worlds finals. Considering the game currently has around 70 million unique players every month we could easily expect this previous record to be broken.
7,810 Kilometers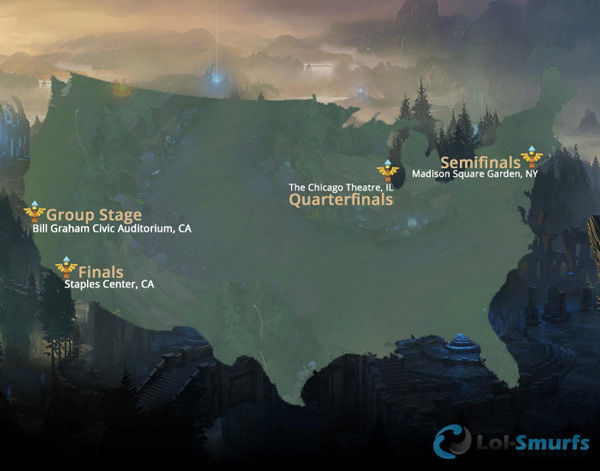 In 2015 the League of Legends World Series toured all around Europe visiting many countries and venues along the way. This year for the 2016 Worlds the tournament is set to take place all over America. 7,810 is the total amount of kilometres it would take you walk to every venue across America. That's over 4,853 miles for you Europeans! Compare this to the distance for the 2015 Worlds it's considerably larger and even more of a trek! This can actually be seen as a good thing as it allows players to rest longer during the commute to venues.
16
16 is the amount of times the champions Lulu and Darius were picked by individual players during the 2015 League of Legends Worlds Series. This means the champions were obviously very popular with players as 16 different players from different teams decided to pick them. Both of these champions also achieved a 50% win rate throughout the whole tournament. With updates being added to League of Legends every few months it's unlikely the same champions will be played by that many individual players this year. Maybe there's a new favourite that everyone wants to get their hands on! 16 is also the amount of teams that are entered into the World Series tournament.