But sometimes skins get a bit boring, after all, you can only see them when you're playing the game. What about when you're not?
Maybe you have a space on your desk that needs filling, or your shelves are looking a bit bare. League of Legends action figures are the perfect way to spice up your home or workplace. Available in a range of sizes and champions, these action figures will take your love of League of Legends to a whole new level.
If you spend countless hours playing the game and enjoy collecting items, then these League of Legends action figures are you for. We've searched far and wide to find the ultimate action figures that we know you'll love. Whether you're buying for yourself or a friend, these action figures are sure to put a smile on anyone's face.
Where To Find The Best League Of Legends Action Figures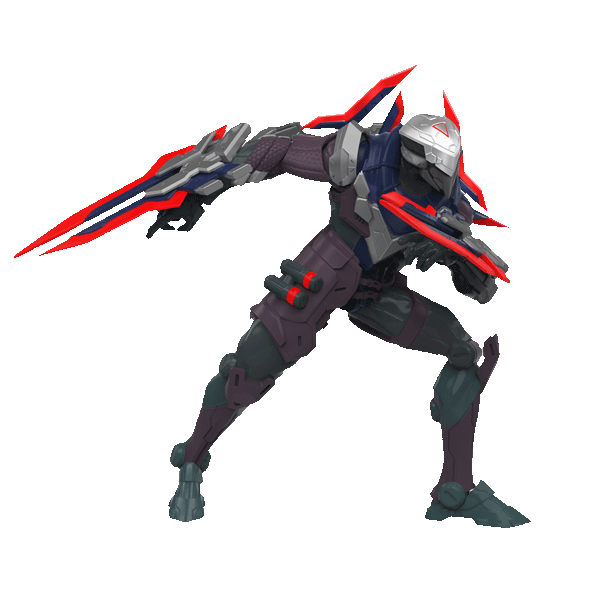 There are many places to buy League of Legends action figures, from Amazon to Etsy to Riot a quick Google will bring you hundreds of results. Here are some of the top places to visit if you're looking for action figures.
Official League of Legends Merchandise Store
If you're looking for official League of Legends merchandise and action figures, then this is one of the best places to visit. Regularly updated, the official merchandise store is ideal for action figures as well as plushies and statues. With over 40 figures currently available on their store this is a great first stop to visit.
eBay
The official merchandise store is great, but sometimes the figures go out of stock or become discontinued. This means the figure is no longer being produced and they won't be coming back in stock. If you really want a particular figure but it's no longer available then the best place is to look on eBay.
Many people sell 2nd hand figures that can no longer be purchased on the store. In addition to this, there are also people who create their own handmade figures and sell them on eBay. If you're desperate to get a limited edition action figure, then eBay is your best website to find them.
Amazon
Similar to eBay, Amazon is another great place to find discounted figures from the official merchandise store. The store also has a range of replica figures produced by other companies. Although they are not official merchandise they are still good quality and you can often find some hidden gems.
Etsy
If you fancy something a bit more unique and original, then Etsy is the place to visit. Etsy is a peer to peer e-commerce website like eBay that focuses on handmade and original items. Many of the items on there are handmade and one of a kind. Once they are sold there will never be another one made.
Although there aren't as many League of Legends action figures compare to the other websites, the few it does have are outstanding quality, and they're original! If you want a unique figure for yourself or a friend, then Etsy is the go-to place.
Our Top League Of Legends Action Figures Picks
Poppy
Available on Etsy this impressive figure is 100% completely handmade. At 7.5 inches tall this plastic figurine is painted with 3 layers of matt varnish which ensures durability against any scratches or water. Ready to ship anywhere around the world this figure is truly one of a kind. The artist has only made one figure so as soon as it's sold it's gone! If you fancy something a little different and more original, then this is for you.
Twisted Fate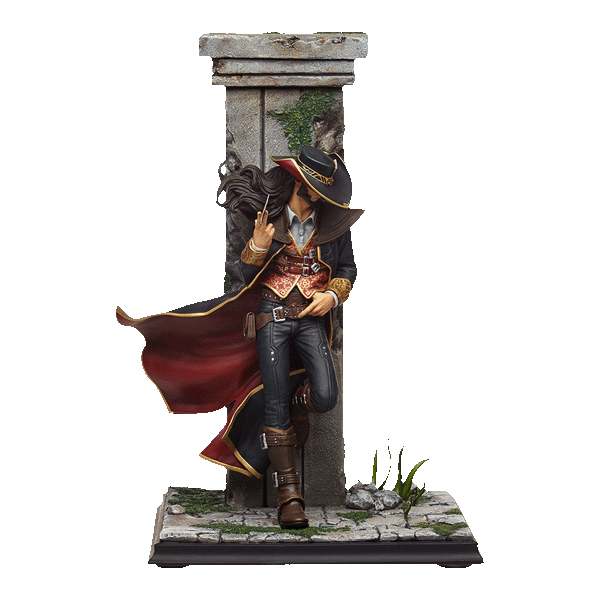 Available on Amazon for an eye-watering $150, this figure stands at an incredible 16.5 inches tall. The incredibly highly detailed figure captures Twisted Fate picking his favourite card before unleashing it upon his opponent. If you have an empty shelf that could do with a book stand or something to spice it up, then this would be the perfect display piece. Limited to 1 per person, if you want to collect a piece of League of Legends history, then we suggest ordering one before they're gone forever.
Yasuo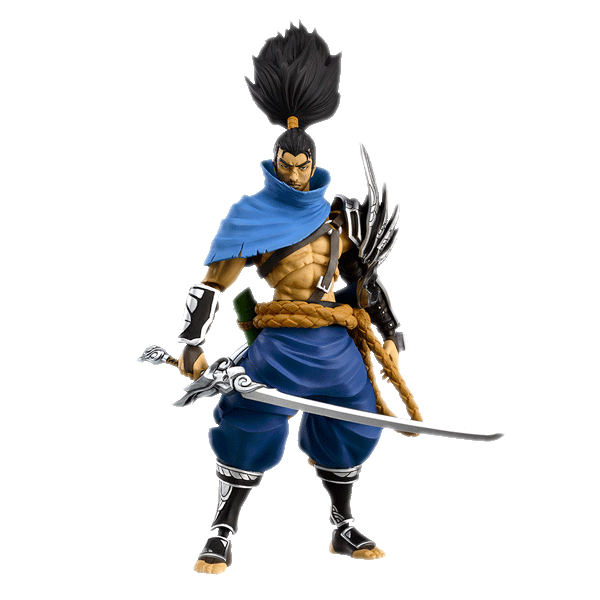 Available on the official Riot Store for $65, this action figure comes with his sword, a wind tornado and flute. The item also comes with an articulated Figma stand which allows the figure to be held in various poses. This means you can act out a variety of different scenes and change the stance whenever you get bored. Standing at 6.7 inches tall you'll never get tired of looking at this unique action figure. If you main Yasuo in-game then it's really a no brainer….
Jinx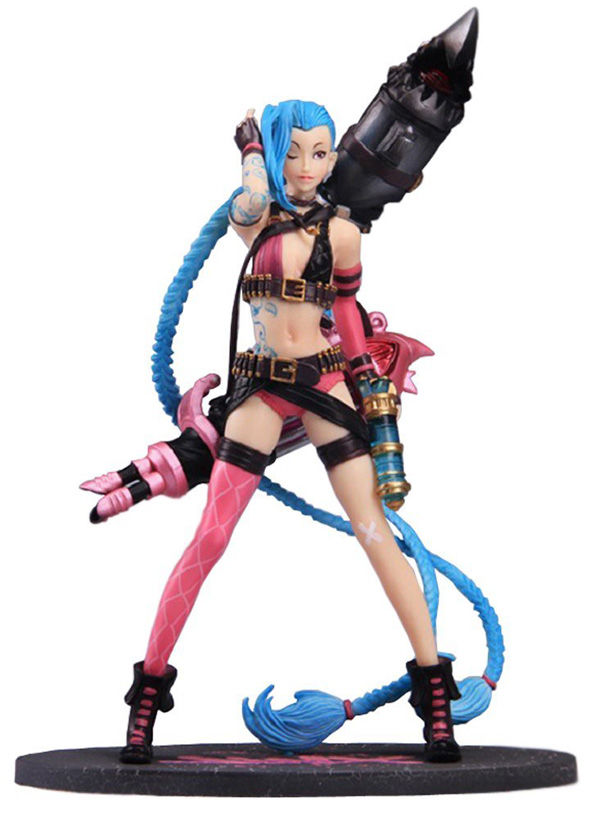 Available on Amazon, this Jinx figure is perfect for all you ADC lovers out there. At 9.2 inches, tall this figure would make a perfect desk piece at work or home. The detailed model comes with her signature minigun and rocket launcher as you would expect, as well as a stand to stop her from falling over. If you want to get Jinxed and show off your wild side, then this figure was made for you.
So there you have it, some of the best League of Legends action figures available today. If you really want a unique League of Legends figure, then we suggest checking Etsy regularly as new items are being listed every day. If you're really desperate for a particular champion, then you can always contact an artist to see if they'll make you a custom made one.
We may receive compensation for any products you purchase after visiting links on this page. Every product linked or reviewed has been tested thoroughly by ourselves. Our potential compensation has no impact on which products we choose to promote or award high marks to – we only award high marks to the very best products.