Dominate on a smurf with these apps and a fresh account! Buy a League of Legends Account
League of Legends is so popular nowadays that some people just can't get enough of it even when they're out and about. 
Having a League of Legends app on your mobile or tablet is vital if you want to check up on what your friends are doing while you're on the go. There are currently hundreds of apps for LoL ranging from messaging apps, to guides and news apps bringing you at the latest updates about the game.
Here are some of the top League of Legends apps every LoL super fan needs!
If you're a big fan of League of Legends then having the Twitch.tv app installed will allow you to get your daily fix whilst on the go. If you're not familiar with Twitch then you should be as it's currently the largest game streaming website with thousands of live streams for hundreds of different games.
Currently, League of Legends is the most streamed game and at any time there are hundreds of online streams to watch. If you're not at the computer and fancy watching some pros play a game or two during your break then you need this app.
The Twitch.tv app allows you to watch live stream feeds and recorded video of many top players and eSports events. You can also interact with the streamer using the built in chat feature. We would suggest making sure you have Wi-Fi enabled if you plan on using it as it can use up all your data pretty fast!
If you've always wanted your own personal League of Legends coach then this is the app for you! LoL Sumo provides you with a wealth of information and statistics which can be used to your advantage to crush your opponents in game. From team to opponents and builds to skill orders, the app provides you with everything you'll need to outplay your opponent in lane and carry your team to glory.
LoL Sumo shows you crucial information about your teammates and opponents such as who to look out for, what rank everyone is and who's currently on a hot streak. The app is best used when you're in a game and need some useful statistics to help you make decisions. The app is currently free on both Android and iOS so it's definitely worth giving it a try.
Ready Up for League of Legends (iOS / Android)

Similar to LoL Sumo, Ready up is another app that gives you vital information about your team and opponents before you join the game. The app allows you to study a summoner's history, down to their individual champion statistics so you can have an idea of what they will be looking to build. You can also view your own previous games and save your best item builds for future matches or even download item builds from the pro's instead.
With so much information to take advantage of you'll really be spoilt for choice! The app also comes jam packed with a LoL library like you'd expect including all the champions and items available in the game. One of the best features of the app is the in-depth match history analysis that not only gives you a list of the items but also the order of abilities leveled. Using this feature you can view anyone from a previous game and save their item build and skill order for future use.
League of Legends Friends (iOS / Android)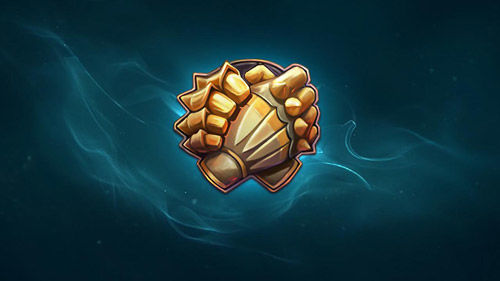 This useful app allows you to login to your LoL account and message your friends on your friends list whilst you're not at your computer. Don't worry though it's the official app made by Riot themselves so there's no chance of your account being stolen. If you fancy setting up a ranked game after work then you'll need this app to round up your teammates. The app syncs all conversations across everything it is installed on so if you install it on your tablet and mobile your messages will all be saved for easy access.
Riot has stated that the app is fairly new and they already have plans to add a lot more new features in the future, but you'll have to stay tuned for that. This is by far the best messaging app available and even more so since it's made by Riot themselves. Would you really risk entering your account details into a 3rd party app?

Founded in 2012, OP.GG currently has over 2 million worldwide users and boasts the best database in the industry with more accurate information than any other LoL statistics website. The app also provides lots of information about eSports such as schedules and live streams of all the major events including the regional playoffs for each region. The app and community are fairly new and op.gg have announced they are working on a range of projects such as champion guides, league news and champion counters.
Don't have a LoL Account?
If you don't have a League of Legends account then these apps are pretty much useless! 
Before you head off and make a new account, you should know that there's a better way. Why start from the very beginning when you can just into the action right away with a smurf account from Unranked Smurfs. 
Our level 30 unranked smurf accounts are ready and waiting to play promo matches. Simply log in and hit the rift! With accounts available in every different region, we really do have an account for everyone. 
If you're looking for something a bit more premium with rare skins and lots of champions, then we also have special high-end LoL accounts. Click below to visit our store now!