When it comes to improving your gameplay in League of Legends there are lots of ways you can go about it. Whether it's playing with a friend, reading a new guide or just practicing your last hits, all of these factors can make you improve over time.
If you're looking to up your game in League of Legends but have no idea where to start, then should visit some league forums. That's right League of Legends forums are a great way to meet new players, learn new tips and tricks and discuss strategies and tactics.
If you want to be the best LoL player you can be then you'll also want to keep up to date on the latest metas, updates and in-game changes. All of which can be found on the League of Legends forums.
When it comes to league forums, most people think there is just one, the official League of Legends forums. However, they are mistaken.
Since the release of LoL there have been several new forums setup to allow players to discuss anything they want regarding League of Legends.
To help you improve your knowledge of LoL and make some new friends along the way, we've rounded up the best league forums available online.
Here are the best League of Legends forums to expand your LoL knowledge.
Official League of Legends Forums (NA, EUW, PBE)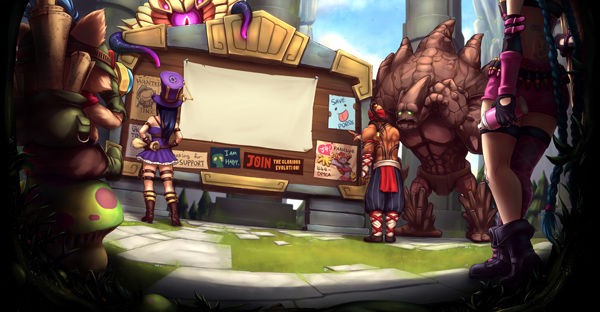 The first and most obvious forum that springs to mind when you think of League of Legends forums is the official forum ran by Riot. This forum is by far one of the oldest out there and has been around since the start of LoL.
With an individual forum for every server region available, this makes it very easy to talk to players from the same region as you. The forum itself features many subsections including an area for new players to introduce themselves, places for players to report bugs and you guessed it, areas to discuss tactics.
The forum is incredibly active and draws in hundreds of new topics and posts every single day. If you want to keep up to date with the latest updates and changes in League of Legends, then this is certainly the place to be. There is also a dedicated forum for the Public Beta Environment where players can report bugs and read about any upcoming game changes.
Overall the official League of Legends forums are a great place for discussion as well as a place to meet new players. Open to everyone of any skill or background be sure to give your server region a visit to catch up on the latest news.

Another highly popular League of Legends forum can be found on the website of LoLNexus. With over 1.6 million members and 345,000 posts it's safe to say it is regularly updated with the latest news and information regarding League of Legends.
Split into 5 main sections, the forum has individual subsections for general discussion, strategy, off topic, fan art and a special gold only forum for players in gold league or higher.
With it's unique "ask a legend" section, players can get advice from highly rated players and ask them anything from how to improve their game or which champion is the best.
If the official League of Legends forums couldn't answer your question or give you good enough advice, then LoLNexus is a great substitute. With a great community and thousands of active members you won't have to wait long for an answer to your questions.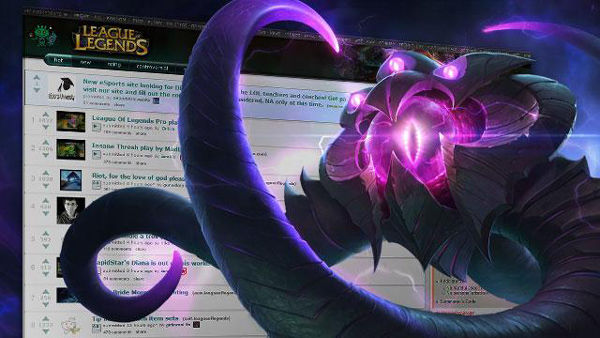 Although it could be debated if this classes as an actual forum it's still considered a message board so we'll include it on our list!
Part of the Reddit message boards, /LeaugeofLegends/ is the subsection dedicated to everything relating to League of Legends. If you want to find the latest news and gossip regarding League of Legends then this is the place to go too. Unlike the official League of Legends forums ran by Riot this message board allows users to openly share anything they want about the game. This includes linking to other League of Legends website which Riot often frown upon.
The board currently has over 950,000 active subscribers, and there are plenty of new discussions opened every day. Primarily aimed at US players, if you want to find some new buds to play League of Legends with you then this is the place.
MobaFire is a great website that is known for its in depth and detail guides for several different games including League of Legends. A lot of people know about the guides and information on the website, but few know about the hidden forums that also have a wealth of information.
Split into 4 individual forums, the categories include news, general discussion, theory crafting and fan art. Each section contains thousands of threads and posts with lots of players sharing useful information and tips.
Although the guides on the website are detailed, if you need extra help playing an individual champion or lane, then the forums are the place to go. With the ability to talk to the author and other high-level players there are plenty of hidden gems of information to find.
If you're looking for an educational forum to learn from, then this is certainly one of the best.
So there you have it, the best league forums available online. From news forums to guide forums, there's plenty of information out there that will make you a better LoL player. The next time you're thinking about upping your game be sure to give these league forums a visit.