This League of Legends skin features Corki as the famous Red Baron and was released in 2010. Red Baron Corki also shares the same theme with Baron Von Veigar.
Known as the daring Bombardier, Corki is the ace pilot from the bandle city expeditionary force. The leader of the screaming yipsnakes, Corki guards the skies over Valoran and shoots any enemies who dare to attack.
This skin was released when Riot wanted to pay tribute to a legendary pilot, and they decided Corki was the best champion for the skin. The skin was originally available on the Riot store for 1820 RP but has since been removed. If you still want to own this skin, then it can be obtained through Mystery gifting or by purchasing an account.
The Red Baron Corki skin features Corki as a WW1 pilot in full Axis gear as a tribute to the legendary German pilot Manfred von Richthofen. The skin is complete with a red texture which gives him the name the Red Baron. The skin has the same particles and effects as the standard Corki skin, but stands out with its distinctive symbols and texture. Considering when the skin was released, it is actually pretty rare due to it being a legacy skin and is not often seen in games.
Overall, this Corki skin looks like a lot of effort has been put into it, and you can gun your enemies down in style on the rift.
Note: Although Red Baron Corki was only available in the Riot store for a short time, it is still possible to buy an account with him enabled. To view our wide range of League of Legends accounts with Red Baron Corki enabled, scroll down and visit our LoL Skin Shop.
Red Baron Corki Ingame Pictures and Video
As you can see from the video above, Red Baron Corki is a devilish skin and is sure to make you stand out on the rift. If you want to add this awesome skin to your collection, then you need grab it from our store before it sells out!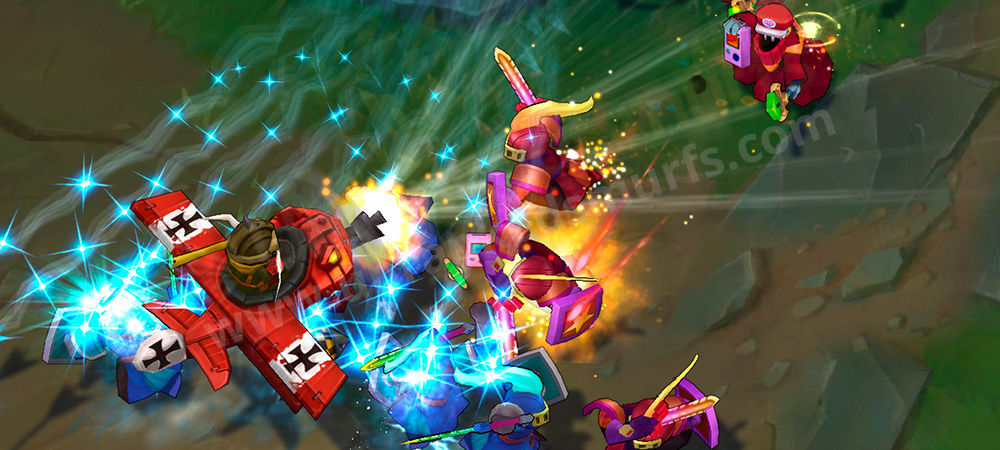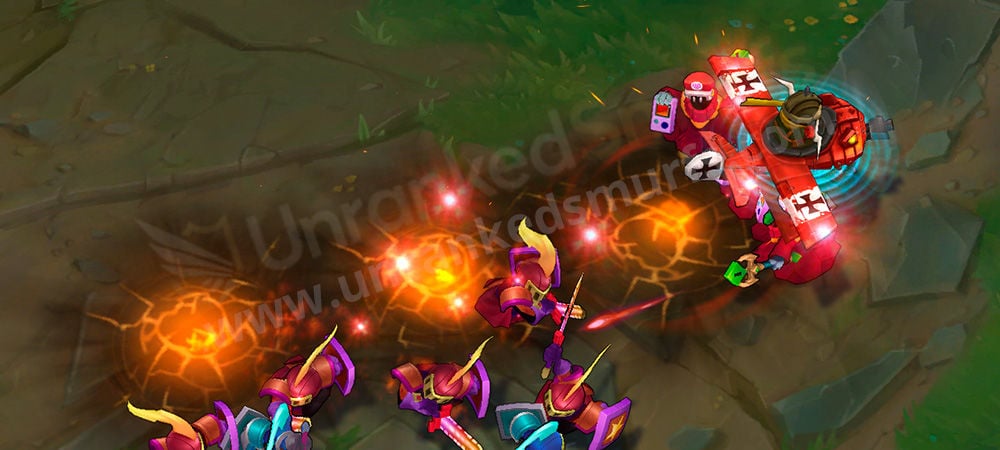 Unranked Smurfs is the number 1 shop for all of your League of Legends needs. With smurf and high-end accounts available in every region you can think of, Unranked Smurfs has everything you need to take your game to the next level.
With our world class customer support and free lifetime warranty on all accounts, why settle for anything less? Grab your Red Baron Corki skin now and show your opponents why they call you the Red Baron!