League of Legends is a hugely popular game with a large community of players worldwide. Some people love League of Legends so much that they actually end up getting a career in the game.
If you're a big fan of League of Legends then you'll be pleased to know there are plenty of League of Legends careers available with some not being as obvious as you might think.
If you want to make money from playing or working on League of Legends, then we're here to help!
We'll be exploring the best League of Legends careers available and all of the options a die hard League of Legends fan should consider. First let's start off with League of Legends careers at the developer, Riot Games.
League of Legends Careers At Riot
Riot Games is a huge company that currently have over 1000 employees working for them worldwide. As of today, from looking on their career website, they currently have over 100 jobs available ranging from finance to animators to business development. If you want to help Riot make League of Legends even better then you should consider a career in their head office. With plenty of different jobs available in many locations we're sure there's something for you.
Finance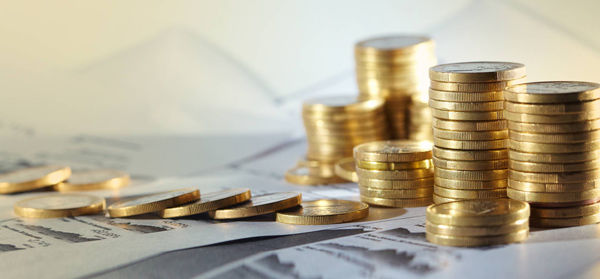 Riot Games is a multi-billion dollar company, and it's pretty obvious that they would have some kind of finance department to keep their finances in check. If you enjoy dealing with money and finances then there are plenty of careers available in their finance department. From a financial ops manager to EU finance director, who ever said working for Riot was just limited to artists and hipsters?
With over 14 different finance jobs available in 6 different countries, not only is working for Riot Games a great career path but you can also work in a different country. Why work in a bank at some boring office desk when you can be part of the ever-growing League of Legends team!
Concept Artist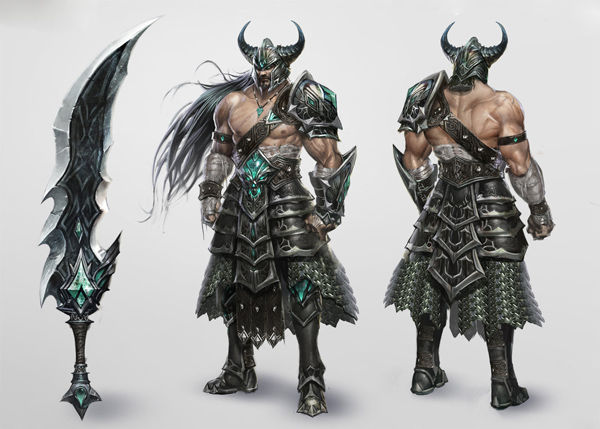 If you're a very creative person and enjoy drawing, then you could find your dream career at Riot Games. Riot employee numerous artists and concept designers that specialise in bringing new ideas to life. When thinking up a new champion, skin or map a concept artist is always involved.
If you want to spend your days thinking up new cool ideas for skins and champions, then the role of a concept artist could be for you. Currently Riot has 4 open job positions for concept artists ranging from the USA to China. If you want to turn your drawing talent into a solid career then this is the right job for you.
Software Engineer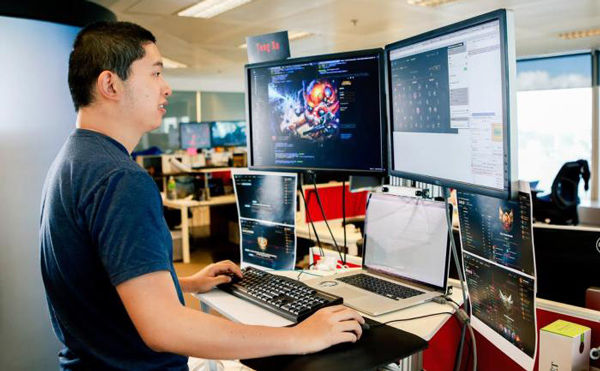 Just like in any games development company there are of course software engineers and programmers that work behind the scenes to bring the game to life. Riot is no exception.
With over 20 different engineering jobs available you can work in different areas of the company to help them grow and work on new projects. If you enjoy working with computers and making things come to life then this would be the perfect career for you. How would you like to work with concept artists and designers to bring new champions and skins to life?
Aside from working on the game itself you can also work in different areas such as mobile applications for players to interact with or analyzing data to think up new balancing algorithms. If you're full of software knowledge and ideas, Riot want to hear from you.
eSports

If you didn't know already, League of Legends has a huge eSports scene. In a single year there are numerous large tournaments that take months of planning and preparing in order to pull them off. The people who manage Riot's eSport events are their dedicated eSports team.
From producer to coordinator to editor, Riot have plenty of roles for individuals who want a career in events management and broadcasting. With numerous locations in Germany, Mexico, USA and Brazil, Riot's teamwork from all over the world to bring you the best eSports coverage on League of Legends. Whether you want to man the cameras, edit the coverage or help setting up the events, Riot will have a job for you!
Merchandise Creative Director
One of Riot's most interesting departments is their merchandise team. If you didn't know already, Riot have an enormous online store that sells physical merchandise such as a mouse mats and figures to customer all over the world. With an ever changing game, Riot need a team to manage the store and work on new products. This is where their merchandise team comes in.
If you have some great ideas on what Riot should be selling on their website and know how to make them a reality, then Riot want you! From merch strategy associate to the merch creative director, Riot have plenty of roles for all of their different online stores worldwide. If you have a love for online shopping and ecommerce then this could be a great career for you!
League Of Legends Careers Outside of Riot
Working at Riot can be fun and very rewarding, but realistically not everyone who applies will have the right skills or make it through to getting the job. This might sound disheartening but don't fret; there are plenty of other careers you can have that involve League of Legends outside of Riot.
In fact, there are plenty of successful people who have careers involving League of Legends with some of them even being scouted by Riot themselves. Let's take a look at how you can have a League of Legends career without having to work for Riot games!
Online Streaming

The first and most obvious League of Legends career is online streaming. Using online streaming platforms such as Twitch.tv, many players can make a living from showing off their skills and playing the game. Of course, to do this you either need to be very good at the game or very entertaining, no matter which you do, you have to bring in plenty of viewers.
Many streamers rely on revenue from adverts for income. This involves showing viewers an advert every so often in order to get paid by advertisers. If done enough, this can equate to a nice monthly paycheck. The other way streamers make their money is from donations and subscribes from viewers.
Every time a player subscribes to their channel, they will receive a fixed amount depending on their split, but usually 2 to 3 dollars. If you can get enough subscribers a month then that makes a hefty paycheck! Donations, on the other hand, can vary day to day which means it can be hard to live off donations alone.
Professional Gaming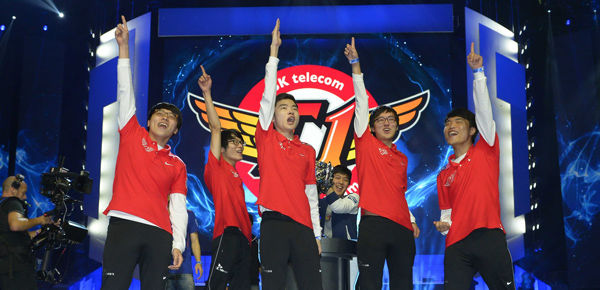 If sitting around and streaming for hours a day isn't for you then maybe you'd prefer to just play League of Legends competitively. In order to pursue this League of Legends career you need to be really good at the game. After all, professional teams only want the best of the best and not just a random Platinum player.
If you do become good enough and get scouted by a team then you will receive a fixed salary from your eSports team as well as additional earnings based off prize money every year. If you're highly successful and win lots of competitions, then you can expect a much higher paycheck at the end of the year. With so many worldwide eSport teams out there, joining a successful eSports team is not as hard as it sounds. If you have the competitiveness and determination, then you could be the next eSports superstar!
Highlight Videos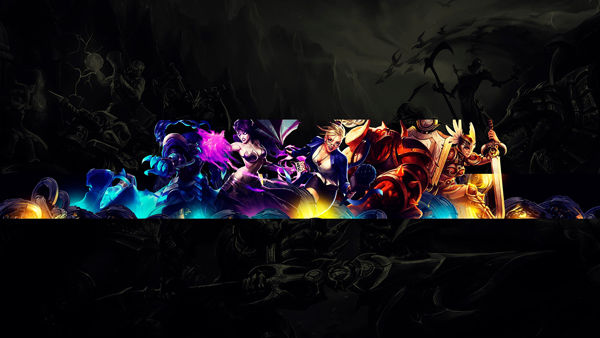 Our final League of Legends career involves YouTube and lots and lots of talking. Summoners love watching YouTube videos, but more importantly, professionals battle it out. If you want a League of Legends career but aren't necessarily good at the game, then this is for you.
By making YouTube videos on League of Legends, you can earn money from ad revenue and views without actually playing the game. Many YouTube channels cover League of Legends eSports, highlights, fails and top plays. By finding a certain niche you can create a channel that people will love and enjoy.