Picking a good name for your League of Legends account can be hard. It seems every brilliant username you come up with has been taken already. Well to help you out we've found some of the funniest League of Legends names to help fuel your creative mind.
Best League Of Legends Summoner Names
Blitzcrank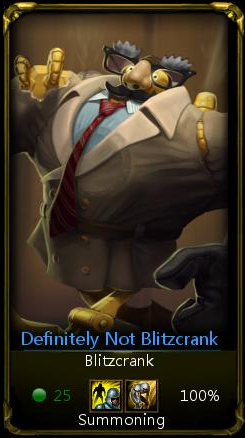 If you thought that was Blitzcrank then you might want to check again… it's definitely not. With a username like that you'd have to question how many champions they own.
PewPewLazorz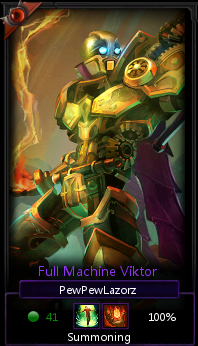 This good name goes well with Viktor as after he is the king of the lasers. The skin he's got also looks really awesome! If you want to get that skin then be sure to check out our skin shop.
Worst Ping NA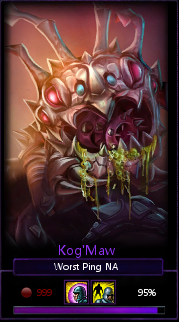 If you ever thought your ping was bad while playing League of Legends then take a look at this guys ping. We're not exactly sure how fun it would be to play the game with that ping but it seems like it's a regular occurrence to have a name like that.
I'm Tank Focus Me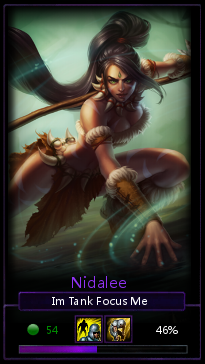 This name seems looks like it's trying to play some psychological mind games on other players by convincing them to attack him instead of other players. We're not sure if this is a good idea when you're a squishy champion but if you were Malphite this could work!
PAX Twisted Fate
PAX Twisted Fate is a super rare skin that can only be obtained from buying a League of Legends account with it already redeemed. It looks like this summoner has got the ultimate League of Legends account, not only does he own the skin but he's named his entire account after it. Talk about rubbing it in.
Skill Based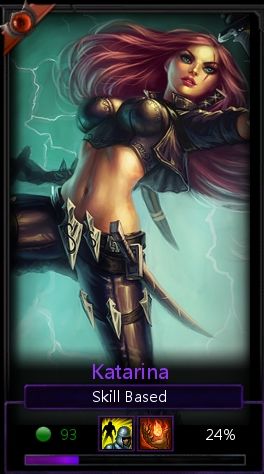 This tongue in cheek name is bound to attract some attention in game whilst playing. We also think it's fitting that the summoner has chosen to play Katarina which makes it even funnier!
Gooder than u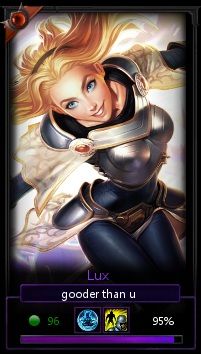 If you thought someone was better than you then think again. This summoner is gooder than you. Although it's a bit of a strange name we can't criticise it too much as "Better than you" was probably already taken.
Noc You Out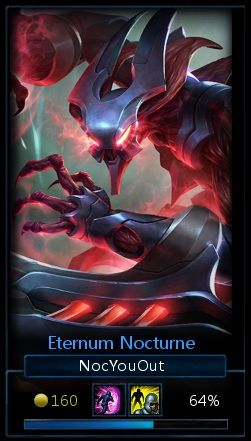 This genius pun name had to make it on our list of good names. We all love a pun but especially League of Legends puns. For those of you that don't understand, it's a twist on the phase 'knock you out'.
Admiral MeowMeow
This amusing name is definitely memorable and sounds like a reference to this advert. Once you watch the advert you won't be able to get the constant meowing out of your head. All you'll be able to think about is Admiral MeowMeow.
THE FUN ENDS NOW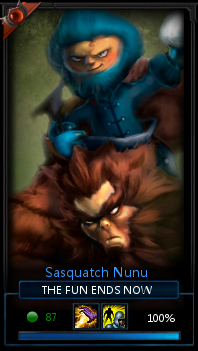 If you thought League of Legends was all about having fun, then think again. This summoner is obviously trying to put an end to that fun, possibly by flaming or feeding? Who knows, you'll have to play with him to find out.
If you need a new League of Legends smurf account then be sure to visit our smurf store below to view our range of accounts.