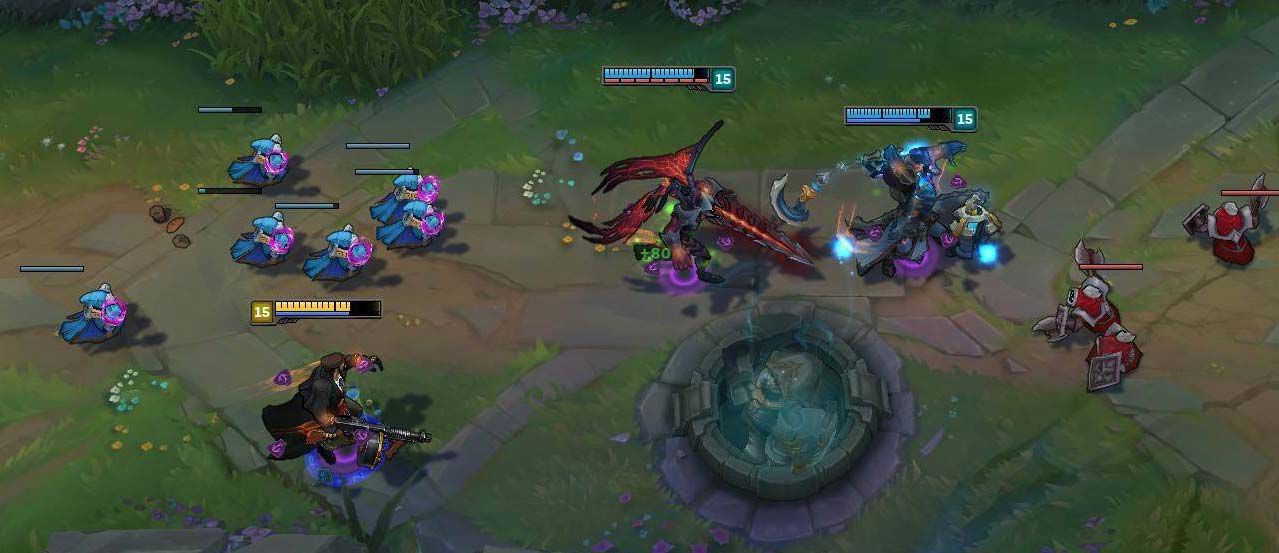 What Is A League Of Legends Smurf Account?
A League of Legends smurf account is a level 30 account you can buy to play placement games and then ranked matches without having to spend months leveling up. This option is popular among players who don't have the time or patience to do that. However, not all smurf account sellers are created equal. Many offer low-quality, cheap LoL accounts that result in bans, but we at Unranked Smurfs we sell accounts of the utmost quality and a lifetime warranty.
This means you can simply buy an account, log in and you can jump right onto the rift without having to spend months leveling up. "
Our secure website and audited payment processor ensure protection from hackers and our 4.79 star support, rated by 8250 reviews, means you can trust us to be in safe hands. Buy your LoL smurf account from Unranked Smurfs for the ultimate gaming experience.
Why Buy Lol Accounts From Unranked Smurfs?
Unranked Smurfs offers the best solution for those looking to buy a League account for a good price. Not only do we provide immediate delivery, but we also give full recovery details for added security. Our website uses SSL encryption technology and has a secure and audited payment processor, ensuring your payment details are protected from hackers.
What sets us apart is our top-quality accounts, hand leveled by real players. Unlike other sellers who offer cheap, low-quality unranked smurf accounts that are likely to get banned, we offer a fully stocked account for your needs that other players will be jealous of. Each game account comes fully loaded with Blue Essence, runes, and rune pages. Trust us to provide a completely safe, quality LoL account that will last and avoid the hassle of having your account banned. Choose Unranked Smurfs for a reliable and secure LoL gaming experience..
If you pay a low price then you're getting a mass-produced game account that is likely to get banned. "
Over 5000 Genuine
5* Reviews

Buy League Of Legends Accounts From Unranked Smurfs
If you're tired of being scammed by cheap LoL smurf sellers, then you've come to the right place. Unranked Smurfs was founded over 4 years ago by people who used to buy smurf accounts just like you. Fed up of the poor customer service and being regularly banned, we set out on a mission to make a difference. After years of hard work and making sure our LoL accounts are of the highest quality, it's safe to say we have the best League of Legends accounts on the market. We accept all major credit cards for account payment, backed with our payment security guarantee.
We offer game accounts across all regions including North America, Europe West, Nordic East, Public Beta Environment, Latin America North and more. "
But don't just take it from us, we're bound to say that! Check out our independent (that means we can't edit or control them)
review collector
where we have 8250 legitimate reviews with 99% of them being above 4 stars. While we are not the oldest League of Legends smurf seller out there, we are proud to say that we are the most honest and the only to provide full account information with every order. We take care of our customers until they are satisfied because we used to be customers ourselves. If you have any problems with your account or account information, then we won't leave you stranded. We've invested a lot into our support team, and they'll be with you every step of the way. To show you how much we care about our customers, we offer a free lifetime warranty with all of our League of Legends accounts and provide full account information with every order.
That's right, if you buy a League of Legends account and it gets banned for botting anytime in the future, we'll replace it for FREE. Back when we first started in 2014, nobody in the smurf account industry offered warranties. We thought this was unacceptable and made the industry look highly suspicious and dodgy. To make customers feel more safe when shopping, we introduced the lifetime warranty. Within 1 year everyone in the LoL smurf industry was doing the same thing, although some of them don't honor it. This just goes to show how we're the League of Legends smurf industry leaders.
Not Just League Of Legends Accounts For Sale
Unranked Smurfs is more than just a Riot account seller. We offer rare and legacy LoL skins, as well as plenty of champions and Blue Essence. We sell LoL accounts from all regions, including North America, Latin AmericaNorth, Nordic East, Europe West, and more, all with excellent buyer protections and our industry-leading delivery guarantee In addition to our LoL accounts, we accept all major credit cards and use top data security and security technology for added buyer protection. With full account details provided, you can buy a League of Legends account from trusted and verified sellers, with your preferred payment method, and confidence. Join us on the rift summoner today!
Frequently Asked Questions