League of Legends has an enormous worldwide community with millions of players playing the game each and every day.

But for some people, League of Legends is much more than just a game; it's an interesting universe full of stories and backgrounds for each champion.
People have become so interested in the lore and stories from the game that certain players and even Riot themselves have produced several League of Legends comics.
If you thought comics were childish and only for kids, then think again. They're merely a different type of medium in which information and stories can be told.
From official comics produced by Riot to fan made comics created by talented players, there are plenty of League of Legends comics available to read online. Not only do they tell interesting stories about champion's backgrounds, but you'll also learn a thing or two about the relationships between different champions. Some are best buds, while some are sworn enemies.
If you've never read a League of Legends comic before, then now's your time! We've selected the best League of Legends comics for your reading pleasure. Here are our favourite picks.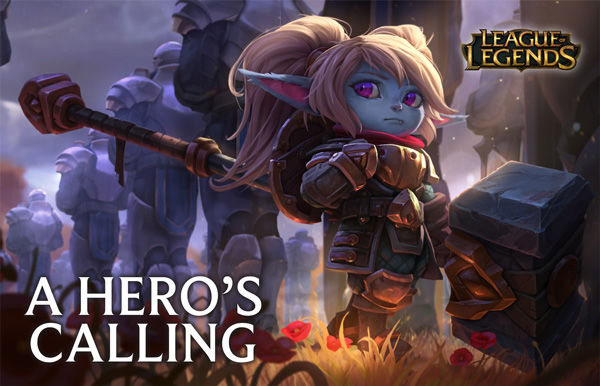 The first comic on our list tells the story of the little Yordle Poppy and her search for the true hero of Demacia. The comic starts with Poppy roaming a remote part of Demacia trying to find the next hero when the village is attacked by a giant monster that causes havoc. Will Poppy find her hero and defeat the beast or will she have to take things into her own hands?
At 6 pages long, it's clear that a lot of effort has gone into producing this detailed comic with excellent illustrations from Riot employees and a great story line. We hope at some point in the future there is a follow up to this immersive story.
Next up on our best League of Legends comics list is another comic produced by Riot that this time focuses on the adventures of the devilishly handsome Taric. Compared to the other comics on this list, the Ascent isn't full of epic battles and witty humour but instead focuses on Taric's past returning to haunt him.
Set on a large snowy mountain the story grips users into wondering what he's doing up there in the first place. What is he looking for? Will he find it? Will he make it back down safe? So many questions that can all be answered by reading this gripping comic.
As you've guessed, this comic focuses on Ekko and his adventures through time. Known as the boy who shattered time, the comic follows Ekko and his speed runs throughout the city. Initially, the comic has you believe Ekko is just doing this for fun, but as the story progresses you realise there is a clear reason for his speed running. Near the end of the comic there is a large twist which changes the perspective of the story and will have you wondering how it ends.
At 11 pages long, this quality comic is just another of Riots genius way to give players more background on individual champions. If you enjoy thrillers and cliffhangers, then this will be an enjoyable read for you!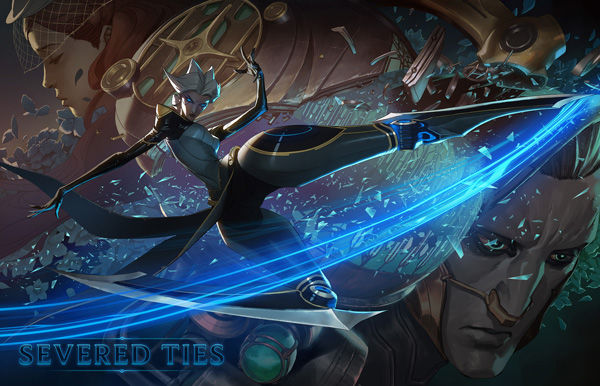 Based in the city of Piltover, this epic action packed comic was released to celebrate the release of Camille in game. Currently it's the latest comic produced by Riot and at 14 pages long is definitely the longest. The comic tells the story of the main character Camille and her hunt for Baron Volkage in the large and mechanical city of Piltover. Along her search, she bumps into several other characters which lead her towards the man in question.
If you want a comic full of action and excellent drawings, then this is by far the best. With so much time and effort that has been put into making this, we only hope Riot continue to produce high-quality comics in the future.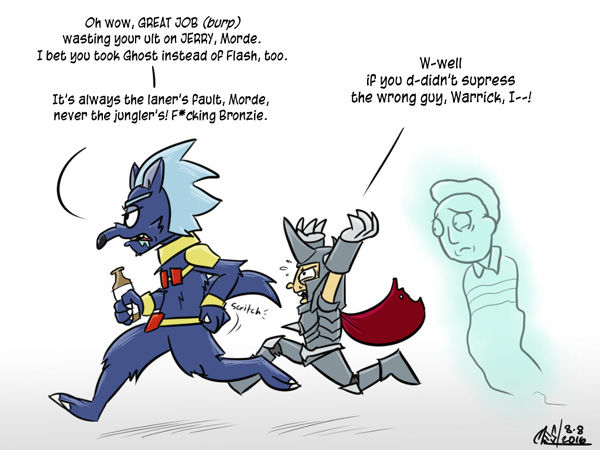 Deviantart is full of talented artists, photographers and cosplayers that use the platform to show off their creative work. And it should be no surprise that Deviantart is also full of, you guessed it, comics! To make things easier and more manageable, a popular League of Legends page has created a comic gallery so users can submit all of their fine work to the over 20,000 members.
Regularly updated with new comics from a variety of different artists, if you're not a fan of Riot comics then you'll definitely prefer these instead.

This fan created comic series is a far cry from the ones produced by Riot. With over 75 comics so far, the Tales of Valoran website has plenty of side-splitting League of Legends comics for viewers to read. First launched in September of 2016, it's clear the creator has plenty of talent in writing the stories and drawing the characters.
Featuring countless League of Legends champions, if you fancy a change from the serious background lore comics produced by Riot, then these are for you.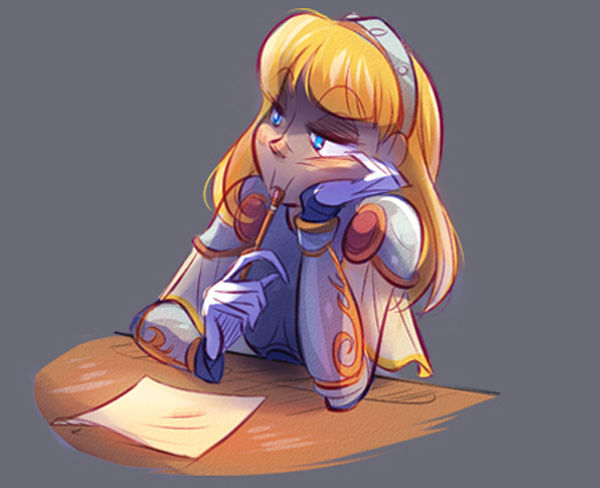 Just like the name suggests, League Art is a wonderful website full of League of Legends art and comics. Created by a single artist Rachel Corey, the website is full of comics spanning many years. In fact, it's probably one of the biggest collection of League of Legends comics online. With 7 main comic stories following the life of the champions Diana, Viktor & Jayce, Shyvana, Quinn, Gnar and many more, you'll have hours of comics to enjoy reading.
Currently Rachel is working on a Talon comic which at the moment remains unfinished. We hope in the future she has the time to release new comics as the quality and story lines are second to none. Full of great visual and dialogue, these comics certainly give Riot a run for their money.