When it comes to League of Legends merchandise and apparel, nothing is of higher quality than professional League of Legends jerseys. The materials, texture and design have had plenty of time and money spent on them to make sure they are the highest of quality. After all, these are the jerseys that players wear to represent their team while at tournaments.

Have you ever thought how cool it would be wearing an official League of Legends player jersey with your own gamertag on the back? Well, now you can! We've scoured the web and have found the best looking League of Legends jerseys just for you. Featuring jerseys from all of your favorite teams including Team SoloMid, Fnatic and Cloud9, these jerseys will certainly make you feel like full fledged pro.
Let's dive straight into our list with Counter Logic Gaming and their beautiful jersey.
Counter Logic Gaming need no introduction. Not only have they been in the industry for a very long time (2010) but they've also won several tournaments including the NA LCS Spring Playoffs.
Complete with sponsor's logos from the likes of Intel, Corsair and Twitch this League of Legends jersey is as genuine as it gets. Available for $59.99, this jersey is worth its weight in money.
Each Jersey is handmade to order in LA and is made of the finest polyester mesh to give you maximum comfort. For an extra $10 you can also get your gamertag put on the back to let everyone know you're a true member of the team.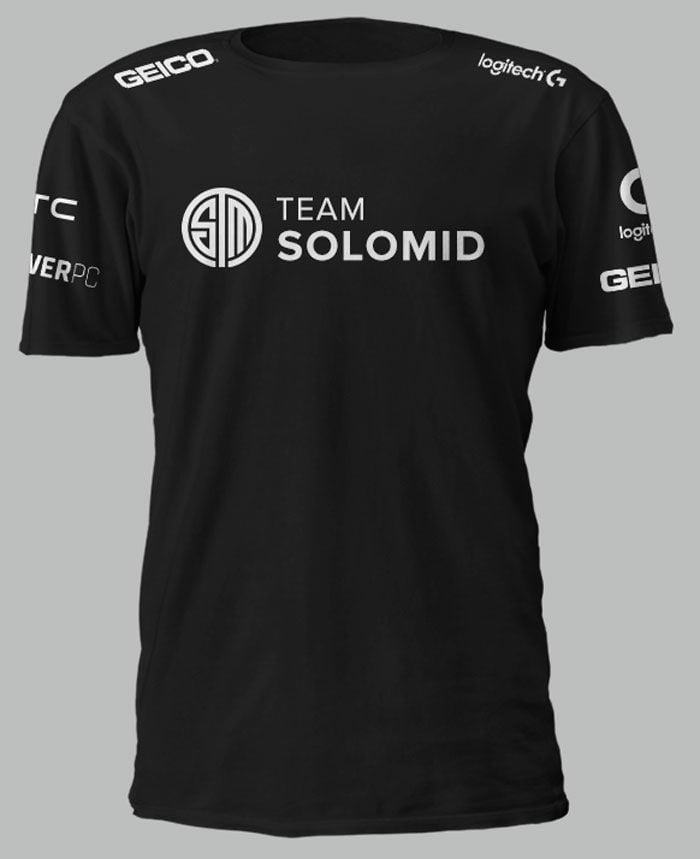 Next up on our list of pro-League of Legends jerseys is the Team SoloMid jersey. One of NA's most popular teams, this all black jersey will make you look like a true member of the team. Available for only $29.99 this is certainly the cheapest jersey on the list, but definitely isn't the worst.
Featuring the Team SoloMid logo on the front and their various sponsors, you can also pick a player's gamertag for the back.
For a limited time, you can also get the pro 2016 summer jersey. However, you better be quick, there are only a few sizes left before they're all sold out forever! If you really want one of the pro ones but they don't have any in stock then don't worry, they should be dropping the new 2017 version in the next few months.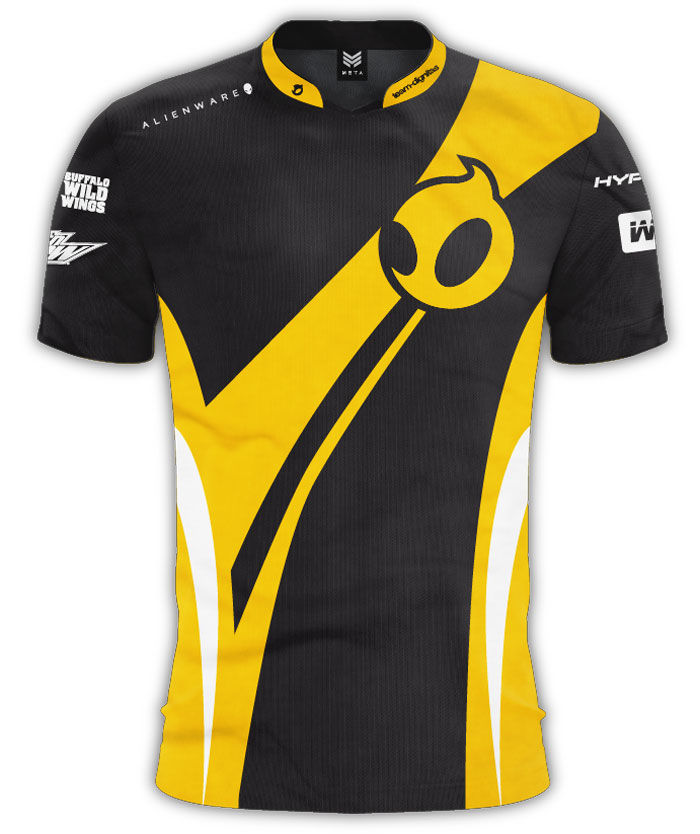 Founded in 2003 and hitting the rift in 2011, who can forever the lineup of scarra, L0cust, VoyBoy, Jatt and Imaqtpie?
Available for $60, the entire jersey is handmade in LA, and for an extra 10 bucks you can get your own personalized gamertag on the back. With its 100% polyester lightweight mesh, this jersey is at the forefront of performance gaming.
Featuring the iconic yellow slash and mascot, this jersey also includes their sponsor's logos such as Alienware, Western Digital and HyperX.
If Dignitas is your favorite team, then you won't find any other League of Legends merchandise better than this! Get ready for worlds by grabbing your 2017 Dignitas now!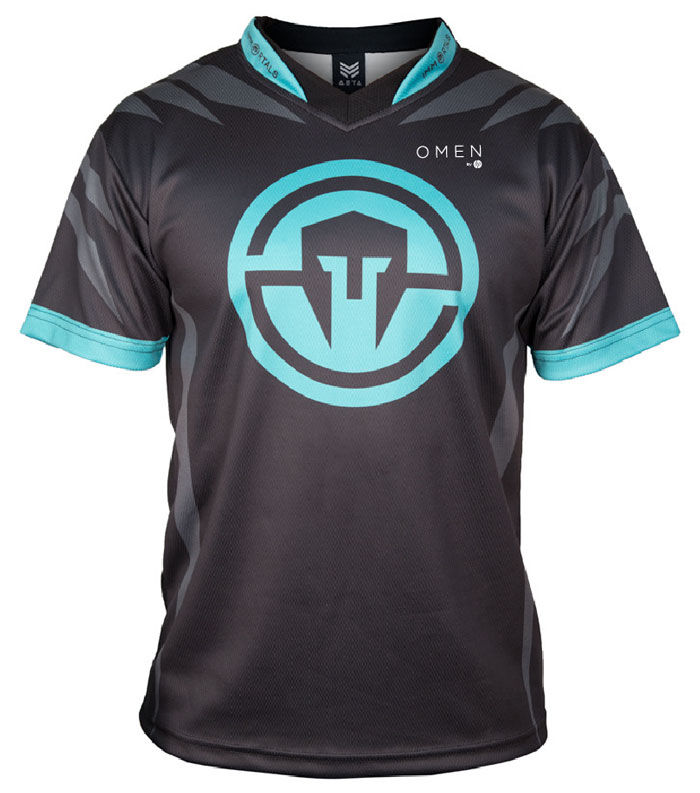 Moving on with our League of Legends jersey list and we have this awesome jersey from the team Immortals. One of the newer teams on the list that was only founded in 2015, this team has come a long way and has gained numerous high profile players including WildTurtle and Xmithie.
Coming in at a cheaper price of only $45 this jersey won't exactly break the bank, and for only $10 more you can always add your own gamertag or anyone of your choice on the back.
Featuring their distinctive logo on the front and Omen sponsor by HP, this jersey will certainly make you stand out from everyone else. Order yours today just in time for worlds!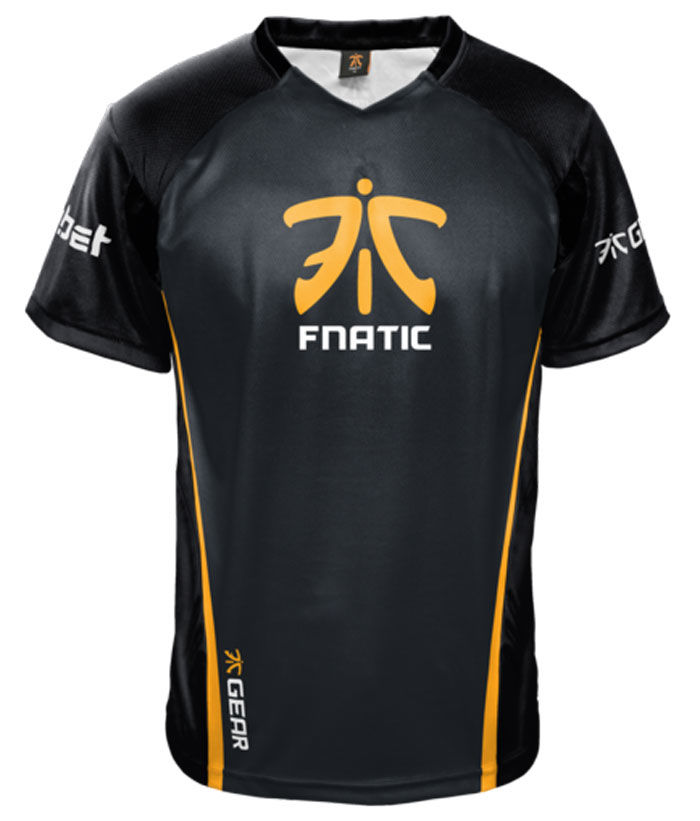 Completely redesigned from scratch, Fnatic have recently launched their 2017 edition player jersey, and it's absolutely stunning. Fnatic, who have been knowing for winning various competitions throughout their history, including the first ever worlds tournament have definitely gone all out with this high-quality piece of apparel. Unfortunately, there is no way to add your own gamertag on the back, but we think it still looks pretty sweet without it.
Featuring a lightweight, breathable, fast-drying material, once you put this on you'll never want to back to wearing t-shirts. Included with the jersey are all of Fnatic's sponsors, so you know you're getting the real deal. Available for only €49.99, this jersey is literally a steal!
The final item on our list of League of Legends jerseys is the official 2017 Cloud9 pro jersey. Made from 100% polyester and antimicrobial material, this jersey is certainly a must have for every Cloud9 fan. Known for their dominance in NA, Cloud9 have become a fan favorite and the shining hope for America.
Available for $60 from the official Cloud9 store, this jersey comes with everything you'd expect from a pro jersey including the sponsors logos and awesome Cloud9 logo. If you consider yourself a member of the team then this is a must have for any die hard Cloud9 fine. Show your true colors with this fantastic jersey.