Like many competitive sports and games, players always want to make sure they have the best equipment and gear. League of Legends is no exception.
With millions of players worldwide everyone wants the best gear to help them reach Diamond.
To play League of Legends you need a good mouse pad. Not only does it help you move your mouse quickly around the screen, but it also helps brighten up your desk!
If you don't have a mouse pad or are looking for a new one, then you've come to the right place. We've handpicked plenty of League of Legends mouse pads that we know you'll love. Before we jump in and give you our list there are a few important things to know about mouse pads.
Surface & Texture
Since the dawn of mouse pads, many manufacturers have tried many different surfaces and textures including metal and glass! Throughout the evolution of mouse pads some of these surfaces have disappeared as fast as they were introduced. However 1 type of surface has been around for a long time.
The most common mouse pad surface is by far the cloth style. Not only is it durable and smooth but it also means the mouse pads can be easily moved and washed if needed. Since most people use optical and laser mouses nowadays, the surface is perfect for gliding mouses over without messing with the sensors.
When we cover some popular mouse pads later on you'll notice that pretty much all of them are cloth.
Size
The size of the mouse pad is obviously one of the most important things to check before you buy one. If you have a small desk with little mouse room then you really don't want to buy a big mouse pad. Getting a mouse pad that is too big will be awkward to use on your desk and maybe require you to roll it up or hang it off the side of your desk, not ideal.
Professional Players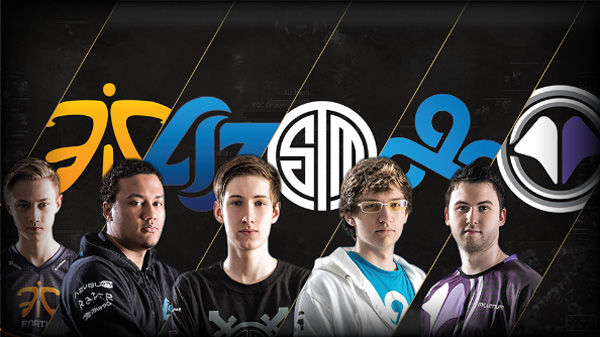 With so many professional League of Legends players around it's always interesting to see what type of gear they use. You might be surprised to learn that professional players use equipment regular players use. It's obviously not the gear that makes them pro.
Many professional players from professional League of Legends teams will be required to use mouse pads from their sponsors. If they don't happen to have any sponsors that that provide gaming gear then they'll be able to choose their own.
xPeke - Own Brand Origen Mouse Pad
Bjergsen - Logitech G640 Mouse Pad
Doublelift - Logitech G640 Mouse Pad
CuVee - Corsair MM300 Team Dignitas Edition
KaSing - SteelSeries QcK+ Gaming Mouse Pad
For a full list of all the equipment that professional League of Legends players use, be sure to check this post over at on-winning.com or alternatively examinedliving.com.
The Best League Of Legends Mouse Pads
PROJECT: MOUSEPAD - $18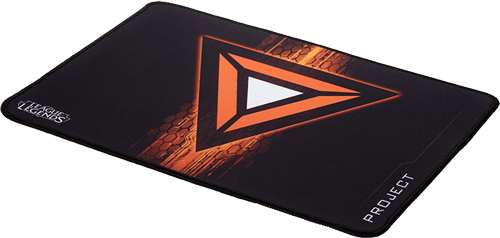 If you've already got one of the PROJECT skins then you'll love this mouse pad! Available from the official Riot merchandise store for $18 USD this mousepad has a smooth cloth surface with an anti-slip rubber base.
Bilgewater Mousepad - $18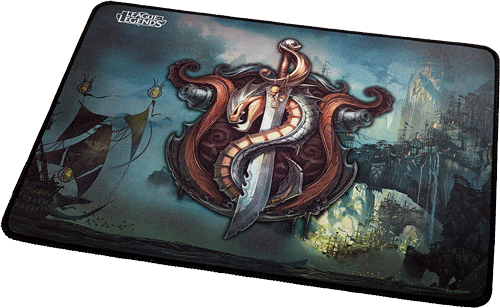 If you main Gangplank or Miss Fortune then this is a must have mouse pad to deck out your setup. With a smooth soft cloth top and anti-slip rubber base this mousepad will not only look great on your desk but also provide you with a smooth gaming surface.
Freljord Mousepad - $18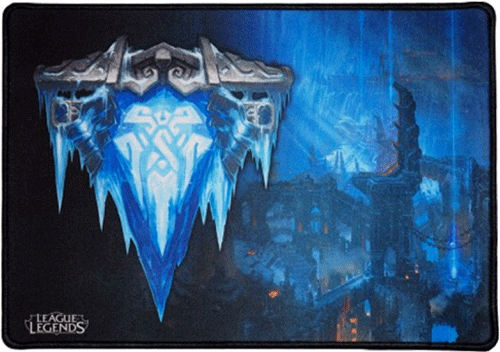 It's time to pledge your allegiance to the Freljord by buying this mouse pad. Available for $18 USD from the official Riot NA merchandise store, this mousepad won't send a shiver down your spin but it will give you a great gaming surface for your mouse.
LoL Champions Mousepad - $18
Sometimes you just can't decide which champion you want to play in game, and you might have the same problem with deciding which one you want on your mousepad. If you can't decide then don't worry, why not just get lots of different ones!
Razer Goliathus League of Legends Mouse Pad - $25
Made by the popular gaming experts Razer, they have taken their highly popular Goliathus mouse pad and teamed up with Riot to produce a limited edition. With a slick cloth soft surface and anti-fraying stitching the mouse pad has been designed to offer maximum speed and comfort. The mouse pad itself also features a design of League of Legends champions taking part in an epic battle.
Razer Sphex League of Legends Mouse Pad - $25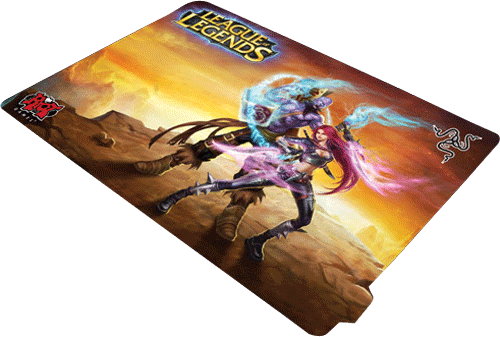 Also made by Razer is the League of Legends Sphex mouse pad which features Ryze and Katarina on the front. Designed primarily for laser and optical mice, the smooth surface is perfect for playing games. In addition to its great design and surface the mouse pad also sticks to any desk easily and securely.
Oversized Teemo League of Legends Mouse Pad - $12
If you love Teemo then you'll love him even more on your mouse pad! This oversized mouse pad fits perfectly under your keyboard and gives you plenty of precious mouse space! At 30cm by 80cm you'll have to check you have enough room on to fit this beast on your desk, but if you do it's an obvious buy!
So there you have it, some of the best League of Legends mouse pads available. Before you go out and buy one, remember to check the size and dimensions of it first. You could end up buying more than you bargained for.
If you want the chance to win a new mouse pad then be sure to enter our new competition. Not only are we giving away an RGB Razer Firefly mouse pad worth $50 but to complete the bundle we are also giving away a Razer RGB keyboard and mouse! With 3 items up for grabs worth an incredible $300, you definitely don't want to miss this opportunity!
We may receive compensation for any products you purchase after visiting links on this page. Every product linked or reviewed has been tested thoroughly by ourselves. Our potential compensation has no impact on which products we choose to promote or award high marks to – we only award high marks to the very best products.