After a slightly shorter than normal season 6, season 7 is now fully underway and summoner's are battling it out to reach that all important Diamond tier. Like the start of previous seasons, there have been some major changes to the game in general. From a new game client to a complete assassins rework the new season 7 has plenty of exciting new changes.
To celebrate the start of season 7, we're having a look at the major changes which the new season has brought along and what you should look out for. Since we know you'd much rather be playing League of Legends we'll keep it straight to the point! Here's what you need to know about the new League of Legends season 7.
What's New In League Of Legends Season 7?
Like all games, things change and get updated. League of Legends is no exception.
Without continually updating aspects of the game it would become out of date and well… boring. Luckily the employees at Riot have been working hard for the past year and have finally released the new changes they have been working on. Like the start of seasons in the past, many aspects of the game get reworked in order to balance the game due to new champions or they have just been awaiting a rework for a long time.
This season there are significant changes that will be coming to summoner's rift and it's vital you understand what they are and what they mean for the game. Before we even talk about the gameplay updates let's have a look at the new League of Legends client!
New Client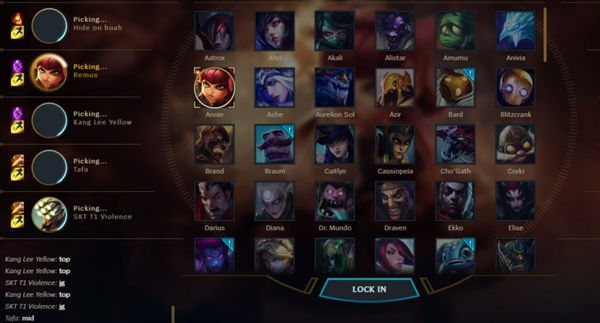 If you've logged into League of Legends recently, then you've probably been invited to try the new client beta. The old client has been fully replaced with a shiny new GUI and has plenty of new visual updates.
By spending years developing and redesigning features, Riot have finally come up with something they are happy with to release. The new client features interface changes for ranked matches and team builder, making the picks and ban phases much more visually appealing. Not to mention the new client has been built from the ground up and has resolved plenty of the previous long-standing bugs from the old client.
Even though the idea of the new client was to future proof and update the old one, Riot have also included some new features. Rune pages can now be drag and dropped to reorder them, and it's even possible to change your in-game settings from the client. Since this is the first major client update for a long long time, this makes the start of season 7 extra special.
Replay Tool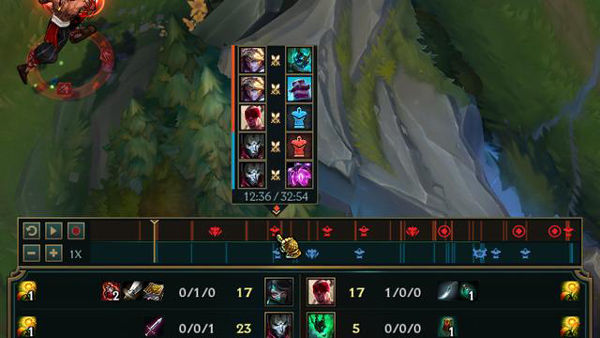 Along time ago, Riot announced plans to include replays in the client and finally after a LONG wait, they have finally delivered their promise. Included with the new game client is a fancy new replay tool. With the ability to revisit your biggest wins and learn from your failures, you'll love playing around with this tool.
The client gives the player the ability to download match replays and use the built-in recording tool, to save highlights as video files and share them everywhere. If you just pulled off an incredible pentakill, then don't let it go to waste! Rub it in everyone's faces!
To help with navigation and viewing, Riot have also kindly included a timeline which allows you to jump to all the important parts of the event. No longer do you have to sit through a full game to remember when you 3 v 1ed those noobs. Just use the timeline to jump straight to the action. With the new replay tool, not only will you be able to relive your best moments, but you'll also be able to improve your game.
Assassins Rework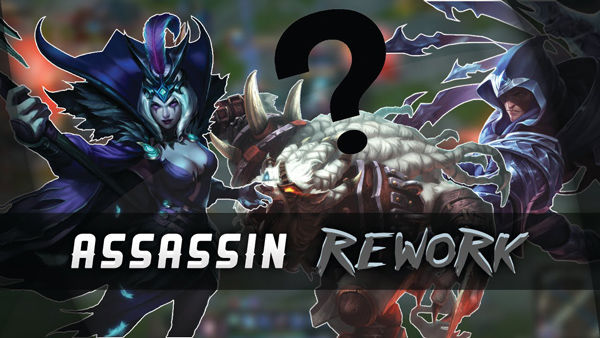 Like in the past, before a season starts a particular part of the game receives an overdue rework and the League of Legends season 7 is no exception. This season the rework is all about assassins. Every assassin champion in the game has been reworked with some including new spells, new visuals, and new stats!
Talon can now parkour over obstacles; Rengar has some new hunting gear and Katarina has, even more, daggers! With so many changes it's impossible to list them all but if you want to up your game this season you should definitely learn them.
With the new changes already enabled in game, playing with or against assassins will never be the same again.
New Ranked Queue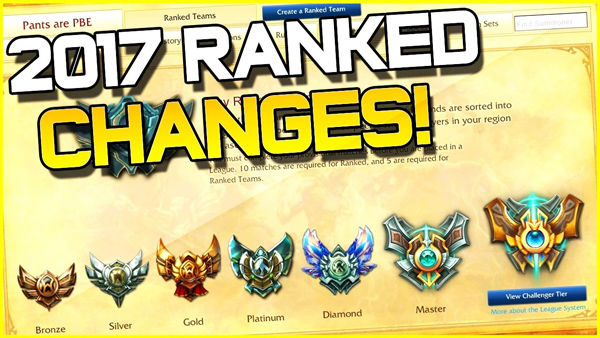 Back in season 6, Riot made a massive mistake. They took away Solo/Duo Queue and certain players were NOT happy. In order to make things right, Riot are bringing back the beloved Solo/Duo Queue that so many players have grown to love.
With the ability to play on your own or team up in the new flex queue, Riot have brought back the popular ranking system and season 7 is already looking to be better than ever. Now you can decide if you'd rather play on your own, with a trusted buddy or play with a serious premade.
When Does Season 7 Start?
The official starting date for the League of Legends season 7 is 8th December 2016. Unlike past seasons which have started in January, this season has started slightly earlier than usual.
When Does Season 7 End?
Based on previous seasons ending dates League of Legends season 7 is expected to end around 8th November 2017. If you're looking to claim all of your end of season rewards, then be sure to keep this date in mind!
Failed Your Placement Matches?
If you've had some bad placement matches and ended up in elo hell, then don't worry you can still try again. With an unranked smurf account, you can start from scratch, instantly! Skip the 1 - 30 leveling and jump straight into the ranked action. Available on a range of servers and regions, you can be playing in less than 5 minutes. To view our store, click the button below.