If you want to be good at League of Legends then it takes a lot of practice and dedication. With hundreds of different players competing for those top ranks, it can require a lot of studying. However, reading guides won't always cut it, sometimes it requires a bit more hands-on practice with a mentor or teacher.

League of Legends coaching is highly popular nowadays as not only do the coaches make a lot of money from charging students, but there is also plenty of demand for coaches.
If you're in need of a coach to teach you how to become the best in League of Legends, then we've got the perfect list for you.
What To Look Out For
Before we jump into our list of the best League of Legends coaching websites, there are a few things to understand. If you don't know what you're looking for before you get a coach, then you could end up wasting money and regretting it. Here are a few important things you should consider before hiring a coach.
Region
The first and most obvious thing to check before you hire a coach is the region they are on. Preferably you'll want a coach who can play on the same region as you and be in a similar time zone. If you pick a region you are not used to playing on then you'll need to make sure you already have a smurf account set up or you won't be able to play. If you need a smurf account in a different region as soon as possible, then be sure to check out our range of smurf accounts in our store.
Playing on a different server can also bring up problems such as latency and ping due to the servers being so far away from you area. Our advice would be to make sure the coach can play on the same region you regularly play on as this makes everything much easier.
Experience
Now you've checked the coach is available in your region, the next step is to check their background and expertise. If you need help getting out of Bronze league then really anything like a Gold player will do. There is no point spending loads of money on a coach from Challenger if someone from Gold league can teach you everything you need to know about escaping Elo hell. You can always get another coach in the future that will help you progress to Challenger if required.
The most important thing is to think realistically what league you want to reach and then find the appropriate coach. On the other hand, you don't want to pick a coach that is worse than you if you're trying to climb the ladder.
Our advice is to research the coach and their summoner name to find out what their true rank is and if they are a good match for you.
Cost
Another important factor to think about before choosing a coach is the cost. Not all coaches charge the same amount, and there can often be a huge difference between different leagues. For example, why pay $15 an hour for a Gold league coach when you can get someone from Challenge for an extra $5? In fact, in some cases there will be lower league coaches charging more money than the higher league ones!
The important thing is to work out how much you want to spend on your tuition and then find a suitable coach for the right price. This can mean visiting lots of coaching websites to find the best deals, but it's better to shop around than just hire the first coach you see.
Our advice is to compare the experience, reviews and cost per hour to see which one will give you the best tuition for the lowest price.
Reviews
The last thing to check before hiring a coach is their reviews and feedbacks from past clients. Not all coaches are the same and there are some truly terrible ones hiding out there. If you don't want to fall victim to some bad coaching, then you should do your research on the coach before hiring them.
Many coaching websites will have review and feedback systems that allow past clients to rate and comment on their coaching. If they're a good coach, then naturally they should have a high rating. On the other hand, if they're not all what they seem then someone will quickly notice and spread the word.
Our advice is to check the coaches reviews and look for things such as quality of teaching, how helpful they were and if they felt it was good value for money. Another thing you can do is search on multiple coaching websites to see if they have the same score over the different websites.
The Best League of Legends Coaching Websites
Now you know what to look out for before you hire a coach, here are the best League of Legends coaching websites to find your new mentor!
First on our list is LeagueCoaching.gg, with over 230 coaches from different regions there are plenty of coaches to suit your every need. No matter if you're looking for a cheap coach to help you climb a few leagues or you're looking for an experienced coach to help you take on Master league, this website has them all.
With its useful search feature, you can arrange the coaches by their cost per hour, rating, XP or league division. If you search through enough of the coaches, you'll even find some that are willing to offer their services for free.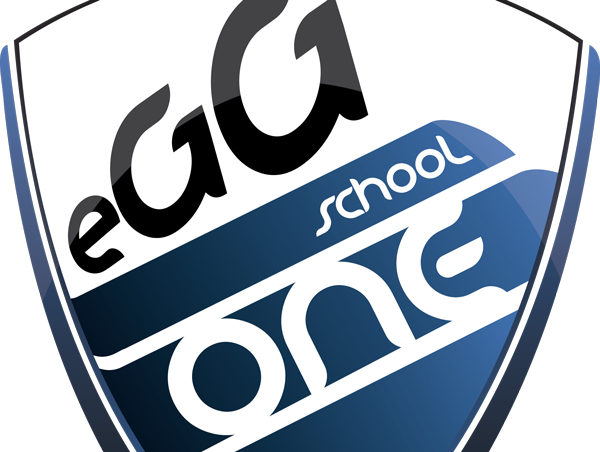 eGG-one is full of experienced coaches as they only list the very best. With over 250 different coaches ranging from mid lane specialists to ADC's, these coaches will have you climbing the ladder in no time. The website also has a few pro players that can help you with your game. If you fancy being taught how to play support by professional player YellOwStaR, who has played for teams such as Fnatic and Team SoloMid, then now is your chance.
If you don't fancy splashing out lots of money on a coach then you'll also be pleased to know there are plenty of cheaper alternatives. With coaches starting from as little as 5 euros an hour, you can't really ask for more.

If you haven't managed to find a coach from the first two websites, then you should certainly be able to find one on here. With countless coaches from different regions and countries you'll without doubt be able to find a coach who speaks your language. If for whatever reason none of the coaches take your fancy then don't worry, new coaches are added every day!
If you really want to take League of Legends seriously then investing in a coach is the best thing you can do. Guides can help with strategy and theory, but nothing beats learning on the rift in real time!

If you're looking for premium League of Legends guides written by Challenger players, then look no further. These guides are written by experienced LoL players who have climbed to the highest ranks on their own due to their good understanding of the game. Now they are sharing all of their secrets and tips in these in-depth guides.
Available from $10 each, if you want to learn first hand from an experienced Challenger player, then this is for you.